Today's Radio Show

Monday-Friday
noon-3:00 pm eastern
Tune in on satellite radio at SiriusXM Progress 127
Join Thom in our chatroom during the program!

Be sure to check out our videos: CARBON, LAST HOURS & GREEN WORLD RISING - narrated by Leonardo DiCaprio
Hour One: Anti-austerity vote wins in Greece - Rick Moran, PJ Media / The American Thinker
Hour Two: The media's dangerous demonization game - Stephen Cohen, The Nation Magazine / Soviet Fates and Lost Alternatives
Call in Live!
(202) 536-2370
Daily Poll
YES! The Syriza party wants to renegotiate Greek-Eurozone debt at any cost.
71% (5 votes)
NO! The new government will reach an agreement to stay in the Eurozone.
29% (2 votes)
Total votes: 7
Friday's TV Show

Monday-Friday
7:00 pm-8:00 pm eastern

Be sure to check out our new videos: CARBON, LAST HOURS & GREEN WORLD RISING - narrated by Leonardo DiCaprio
NEED TO KNOW: Greek anti-austerity vote wins election - Dr. Richard Wolff, Democracy At Work
SCREWED: North Dakota pipeline poisons water - Tyson Slocum, Public Citizen's Energy Program
PLUS, SCOTUS reviewing lethal injection - Mike Farrell, Actor/Activist & Humanitarian / Death Penalty Focus

BEST OF THE REST: NY Times confesses how they failed after 9/11 - Norman Solomon, Roots Action / Institute for Public Accuracy / War Made Easy
EVERYTHING YOU KNOW IS WRONG: The right's home school conspiracy - Frank Schaeffer, Why I am An Atheist Who Believes In God
DAILY TAKE: TPP...cement shoes & into the river for the middle class
. . . LIVE from D.C. starting at 7pm eastern
Latest From The Big Picture
12:35
For tonight's Conversations with Great Minds - we're going to take a look at Part 2 of my interview with legendary TV and film producer Norman Lear. The creative force behind some of the 20th century's most famous television shows including "The Jeffersons", "All in the Family", "Good Times" and "Sanford & Sons" - Norman is a titan of modern American culture. He's also the founder of the People for the American Way - one of America's most influential political advocacy groups - and the author of the new book "Even this I Get to Experience."
Jan. 26, 2015 12:21 pm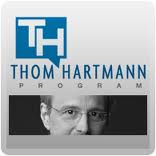 Six years into his presidency, President Obama is now taking heat from a surprising place: congressional Democrats, who are lining up against his plan to force the Trans-Pacific-Partnership, or TPP, through congress without any debate whatsoever.