Today's Radio Show

Monday-Friday
noon-3:00 pm eastern
Tune in on satellite radio at SiriusXM Progress 127
Join Thom in our chatroom during the program!

Be sure to check out our videos: CARBON, LAST HOURS & GREEN WORLD RISING - narrated by Leonardo DiCaprio
Hour One: Thom talks issues of the day with America's Lawyer - Mike Papantonio, Ring of Fire Radio
Call in Live!
(202) 536-2370
Daily Poll
YES! The Right-wing Justices always do the Republican Party's bidding.
41% (7 votes)
NO! The Court knows ruling that way would cause a healthcare disaster.
59% (10 votes)
Total votes: 17
Wednesday's TV Show

Monday-Friday
7:00 pm-8:00 pm eastern

Be sure to check out our new videos: CARBON, LAST HOURS & GREEN WORLD RISING - narrated by Leonardo DiCaprio
NEED TO KNOW: Obamacare opponents should be careful what they wish for - Wendell Potter, Deadly Spin
BIG PICTURE RUMBLE:
- Andrew Kloster, The Heritage Foundation
- David Anderson, Empowerment Radio Network
- Sean Noble, American Encore
BEST OF THE REST: Boehner blinked...will DHS be his Waterloo? Eleanor Clift, The Daily Beast
DAILY TAKE: Welcome to the new corporate feudalism
. . . LIVE from D.C. starting at 7pm eastern
Latest From The Big Picture
57:22
In tonight's show, author Wendell Potter joins Thom on set to discuss the the King vs. Burwell arguments and their impact on the Affordable Care Act.
In the Big Picture Rumble, Andrew Kloster of the Heritage Foundation, David Anderson of the Empowerment Radio Network, and Sean Noble of American Encore join Thom on set to the future of healthcare in America, the GOP's non-Obamacare alternative, the Keystone XL veto, student loan debt protests, and right-to-work…for less laws.
Author and contributing editor at Newsweek Eleanor Clift talks DHS funding bill and what to expect the rest of the way from the 114th Republican controlled congress.
Thom gives his Daily Take- Right-To-Work for Less Crushes the Middle Class - plus The Good The Bad and The Very Very Ugly.
Mar. 4, 2015 12:28 pm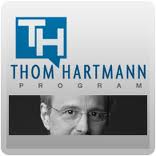 Feudalism is back, with a vengeance.

Right now, the Wisconsin legislature is considering a bill that would make Wisconsin the nation's 25th right-to-work-for-less state. All signs point to this bill becoming law. The state senate passed it by a margin of 17 to 15 last week, and Republican Governor Scott Walker, who supports right-to-work-for-less laws, said he will sign it if it reaches his desk.