Today's Headlines From The Hartmann Report
Today's Radio Show

Monday-Friday
noon-3:00 pm eastern
Tune in on satellite radio at SiriusXM Progress 127
Join Thom in our chatroom during the program!
Missed the live program?
Subscribe to Thom's podcast
Coming up today on The Thom Hartmann Program - Your Home for the Resistance:
- King Trump Moves in...Obamacare is Unraveling, TPP Thrown Out, Trump's Being Sued, They Have "Alternative Facts" On Their Side……
- What Was Your Experience of the Women's March? Thom Shares His…
- David Horowitz, Founder/CEO-David Horowitz Freedom Center - Presents Trump's "Big Agenda" to "Save America"…
...LIVE from Washington, DC starting at 12pm Eastern...
Call in Live!
(202) 808-9925
Daily Poll
No - Trump likes that....
33%
Yes - It accurately describes him...
67%
Friday's TV Show

Monday-Friday
7:00 pm-10:30 pm eastern
Be sure to join Thom in our chatroom during the program!

Our newest video is here! Watch RESTORATION - plus check out CARBON, LAST HOURS & GREEN WORLD RISING - narrated by Leonardo DiCaprio & Thom Hartmann, directed by Leila Conners
THE BIG PICTURE: How Trump Could Cause the Economic Meltdown

BIG PICTURE INTERVIEW: Economist Dr. Richard Wolff, Capitalism's Crisis Deepens: Essays on the Global Economic Meltdown/Democracy At Work
...LIVE from Washington, DC starting at 7pm Eastern...
Latest From The Big Picture
26:09
Web Description: On tonight's Big Picture, Thom talks to Economist Dr. Richard Wolff about the state of the economy at the end of President Obama's term, and future of banks and corporations under Trump's administration.
For more information on the stories we've covered visit our websites at thomhartmann.com - freespeech.org - and RT.com. You can also watch tonight's show on Hulu - at Hulu.com/THE BIG PICTURE and over at The Big Picture YouTube page. And - be sure to check us out on Facebook and Twitter!
Jan. 20, 2017 2:52 pm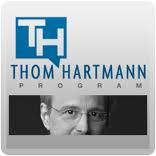 Just two days before the inauguration of Donald Trump as president, China was trying to position itself as the leader of the neoliberal world.

That's right - China!