Friday's Radio Show

Monday-Friday
noon-3:00 pm eastern
Tune in on satellite radio at SiriusXM Progress 127
Join Thom in our chatroom during the program!

Be sure to check out our videos: CARBON, LAST HOURS & GREEN WORLD RISING - narrated by Leonardo DiCaprio
In for Thom today, please welcome progressive commentators Danielle & Shane-O

Hour One: The REAL corporate debt to society - Paul Buchheit, USAgainst Greed / PLUS, is there an up side to Facebook's snooping?
Hour Two: Do our 'rights' really come from God?
Hour Three: GOP presents the next 'right to work for less' state - John Nichols, The Nation Magazine
Call in Live!
(202) 536-2370
Daily Poll
YES! The FCC declared the internet a 'public utility.'
10% (2 votes)
NO! Big Comm. will take the fight to the Supreme Court.
90% (19 votes)
Total votes: 21
Friday's TV Show

Monday-Friday
7:00 pm-8:00 pm eastern

Be sure to check out our new videos: CARBON, LAST HOURS & GREEN WORLD RISING - narrated by Leonardo DiCaprio
NEED TO KNOW: Will Fox give Bill O' the heave ho? David Pakman, The David Pakman Show
SCREWED: The latest bankster scandal - Peter Mougey, Securities Attorney
BEST OF THE REST: Justice...for sale to the highest bidder? David Haynes, The Cochran FIrm
PLUS, Jeb Bush...just another W? Richard Eskow, Campaign for America's Future / The Zero Hour
DAILY TAKE: George Bush is Responsible for the Death of Tomas Young
. . . LIVE from D.C. starting at 7pm eastern
Latest From The Big Picture
57:27
In for Thom tonight, America's Lawyer and host "Ring of Fire" radio, Mike PapantoniO talks with David Pakman of the "David Pakman Show" about new allegations of lies from Bill O'Reilly.
Securities attorney Peter Mougey talks UBS's bond swindle over the people of Puerto Rico.
Thom gives his take Daily Take on big banks helping rich tax dodgers skirt their bills. David Haynes of the Cochran Firm talks SCOTUS love for big corporations and Thom breaks down how this Supreme Court is the most corporate-friendly in the history of our nation. Richard Eskow talks Jeb Bush as a 2016 candidate, how he's his "own man," and how his brother lied America into two of the longest, most expensive wars in U.S. history.
Feb. 27, 2015 7:18 am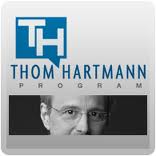 When he was elected, President Obama told us to push him. Well, it looks like we may have pushed hard enough when it comes to the Keystone XL pipeline.