Today's Headlines From The Hartmann Report
Today's Radio Show

Monday-Friday
noon-3:00 pm eastern
Tune in on satellite radio at SiriusXM Progress 127
Join Thom in our chatroom during the program!
Missed the live program?
Subscribe to Thom's podcast
Coming up today on The Thom Hartmann Program - Your Home for the Resistance:
Call in Live!
(202) 808-9925
Daily Poll
The Media Gave Him 3Billion in ads for free, cross check & voter suppression...
90%
The DNC got hacked and emails dissing Bernie were revealed...
2%
Americans overwhelmingly support Trump.....
7%
Today's TV Show

Monday-Friday
7:00 pm-10:30 pm eastern
Be sure to join Thom in our chatroom during the program!

Our newest video is here! Watch RESTORATION - plus check out CARBON, LAST HOURS & GREEN WORLD RISING - narrated by Leonardo DiCaprio & Thom Hartmann, directed by Leila Conners
THE BIG PICTURE: Bernie Sanders Slams Dems for Lacking "Guts"
BIG PICTURE PANEL: What Does Trump's "Insurance For Everybody" Mean?
- Larry Cohen, Our Revolution/Democracy Initiative
- Norman Solomon, Roots Action
BIG PICTURE INTERVIEW: The Future of The Labor Movement... - Larry Cohen, Our Revolution/Democracy Initiative
BIG PICTURE FACT: How Much Waste Is Dumped In the Ocean?
...LIVE from Washington, DC starting at 7pm Eastern...
Latest From The Big Picture
27:40
Thom talks with The Daily Caller's Alex Pfeiffer and 99Rise's Kai Newkirk about the House of Representatives move to repeal Obamacare, Cory Booker's vote against cheaper prescription drugs for Americans, and Jeremy Corbyn's push for a 'maximum wage' in the U.K. After, Mark Weisbrot of the Center for Economic and Policy Research joins Thom to discuss what's in store for President Obama's signature healthcare initiative.
For more information on the stories we've covered visit our websites at thomhartmann.com - freespeech.org - and RT.com. You can also watch tonight's show on Hulu - at Hulu.com/THE BIG PICTURE and over at The Big Picture YouTube page. And - be sure to check us out on Facebook and Twitter!
Jan. 16, 2017 12:57 pm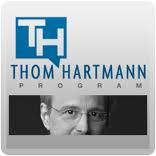 On Friday House Republicans joined their Senate colleagues and approved a measure that will allow them to repeal Obamacare using a process known as budget reconciliation. Meanwhile, the pressure is growing on them to come up with some kind of replacement plan.


Unfortunately, they still don't have one.