Today's Radio Show

Monday-Friday
noon-3:00 pm eastern
Tune in on satellite radio at SiriusXM Progress 127
Join Thom in our chatroom during the program!

Be sure to check out our videos: CARBON, LAST HOURS & GREEN WORLD RISING - narrated by Leonardo DiCaprio
Hour Two: What you need to know about school choice - Andrew Campanella, National School Choice Week
Call in Live!
(202) 536-2370
Daily Poll
YES! Spending money is a form of speech that should not be limited.
7% (1 vote)
NO! No one should have that much control over our political process.
93% (13 votes)
Total votes: 14
Tuesday's TV Show

Monday-Friday
7:00 pm-8:00 pm eastern

Be sure to check out our new videos: CARBON, LAST HOURS & GREEN WORLD RISING - narrated by Leonardo DiCaprio
BIG PICTURE POLITICS PANEL:
- Hughey Newsome, Project 21 / Move On Up
- Nate Sweet, Progressive Commentator
- Scott Greer, The Daily Caller
BEST OF THE REST: Should we rename America...Kochistan? Richard Eskow, Campaign for America's Future / The Zero Hour (radio)
DAILY TAKE: The Deficits Republicans Don't Want to Talk About
. . . LIVE from D.C. starting at 7pm eastern
Latest From The Big Picture
57:01
The Politics Panel debates the Greek anti-austerity movement, the Koch brothers billion dollar 2016 campaign, and Sen. Elizabeth Warren's rise. Hughey Newsome of Project 21, progressive commentator Nate Sweet, and Scott Greer of the Daily Caller join Thom on set.
Richard Eskow, host of The Zero Hour radio, talks Greek election ramifications, if Republicans are planning the same anti-austerity measures here in the U.S., and the Koch brothers impact on 2016.
Jan. 27, 2015 1:05 pm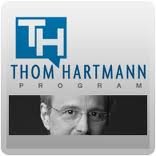 I agree with Republicans - America has a deficit problem. It's just not the same deficit problem Republicans are freaking out about.