Today's Headlines From The Hartmann Report
Today's Radio Show

Monday-Friday
noon-3:00 pm eastern
Tune in on satellite radio at SiriusXM Progress 127
Join Thom in our chatroom during the program!
Missed the live program?
Subscribe to Thom's podcast
Coming up today on The Thom Hartmann Program:
Call in Live!
(202) 808-9925
Daily Poll
Never - The FBI director is more interested in Clinton's email server than in Banksters...
74%
Yes - Some day it will happen....
26%
Today's TV Show

Monday-Friday
7:00 pm-8:00 pm eastern
Be sure to join Thom in our chatroom during the program!

Our newest video is here! Watch RESTORATION - plus check out CARBON, LAST HOURS & GREEN WORLD RISING - narrated by Leonardo DiCaprio & Thom Hartmann, directed by Leila Conners
BIG PICTURE RUMBLE:
- Scott Greer, The Daily Caller
- Alex Lawson, Social Security Works
- Horace Cooper, National Center for Public Policy Research
BEST OF THE REST: Dakota Pipeline…Why This Struggle is Bigger Than 1 Pipeline
- Kevin Kamps, Beyond Nuclear
- Kandi Mossett, Indigenous Environmental Network (I.E.N.)
PLUS, How Millennials Will Fight For Democracy - Scott Greytak, Free Speech for People
...LIVE from Washington, DC starting at 7pm Eastern...
Latest From The Big Picture
11:40
Lori Wallach, Public Citizen's Global Trade Watch & Zahara Heckscher, Cancer Families for Affordable Medicine both join Thom. The Transpacific Partnership isn't dead yet - and if it passes, sick Americans will find their drug prices climbing higher than ever.
For more information on the stories we've covered visit our websites at thomhartmann.com - freespeech.org - and RT.com. You can also watch tonight's show on Hulu - at Hulu.com/THE BIG PICTURE and over at The Big Picture YouTube page. And - be sure to check us out on Facebook and Twitter!
Sep. 30, 2016 2:05 pm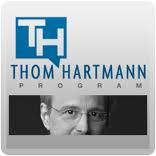 Earlier this month President Barack Obama created the Atlantic Ocean's first United States marine monument, called the Northeast Cannons and Seamounts Marine national Monument.