Today's Radio Show

Monday-Friday
noon-3:00 pm eastern
Tune in on satellite radio at SiriusXM Progress 127
Join Thom in our chatroom during the program!

Be sure to check out our videos: CARBON, LAST HOURS & GREEN WORLD RISING - narrated by Leonardo DiCaprio
Thom broadcasts LIVE from the Families USA - SCOTUS hearings radio row...
Call in Live!
(202) 536-2370
Daily Poll
YES! The Right-wing Justices always do the Republican Party's bidding.
33% (4 votes)
NO! The Court knows ruling that way would cause a healthcare disaster.
67% (8 votes)
Total votes: 12
Monday's TV Show

Monday-Friday
7:00 pm-8:00 pm eastern

Be sure to check out our new videos: CARBON, LAST HOURS & GREEN WORLD RISING - narrated by Leonardo DiCaprio
NEED TO KNOW: 'Right to work for less' moves forward - Congressman Mark Pocan (D-WI, 2nd district)
BIG PICTURE POLITICS PANEL
- Hughey Newsome, Project 21 / Move-On-Up
- Mike Malloy, The Mike Malloy Show
- Jennifer Kerns, Washington Times / The Blaze
GEEKY SCIENCE: War...brought to you by climate change
DAILY TAKE: Economists demand universal health care
. . . LIVE from D.C. starting at 7pm eastern
Latest From The Big Picture
57:56
In tonight's show, Thom talks Israeli PM Netanyahu's speech before Congress on Wednesday.
Naomi Dann, Media Fellow & Spokeswoman for Jewish Voice for Peace talks about the much debated speech on Iran and nuclear weapons.
Karen Davenport, Director of Health Policy for National Women's Law Center talks about the Supreme Court hearing arguments in the King vs. Burwell case and its potential impact on the Affordable Care Act. Jeremy Holden, Research Director at Media Matters & Host of Media Matters Radio talks about more lies for Bill O'Reilly. Tommy Christopher, White House Correspondent at the Daily Banter, talks about the short term funding extension for the Department of Homeland Security. Mary Anne Franks, attorney & associate professor at the University of Miami Law school tells us why Everything we Know is Wrong about revenge porn.
Thom gives his Daily Take – Would You Like Crushing Debt with that Degree?
Mar. 3, 2015 1:15 pm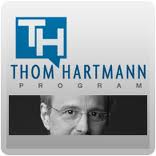 It's time for universal healthcare in America.

More than 100 economic professors from across our country have signed on to a letter, calling for Vermont Governor Peter Shumlin and that state's legislature to enact universal healthcare in the Green Mountain State.