Thursday's Radio Show

Monday-Friday
noon-3:00 pm eastern
Tune in on satellite radio at SiriusXM Progress 127
Join Thom in our chatroom during the program!
Missed the live program?
Subscribe to Thom's podcast
Coming up today on The Thom Hartmann Program:
- Support the Dems #OccupyTheHouse - Congressman Alan Grayson (D-FL, 9th District)
- #NoBillNoBreak Day 2 - Congressman Mark Pocan (D-WI, 2nd District)
- How the Media Just Failed Us Again on Trump...
- Brexit...the U.K. is Voting - What Will They Decide? Eamonn Fingleton, Journalist/Author
...LIVE from Washington, DC from 12-3pm Eastern...
Call in Live!
(202) 808-9925
Thursday's TV Show

Monday-Friday
7:00 pm-8:00 pm eastern
Be sure to join Thom in our chatroom during the program!

Our newest video is here! Watch RESTORATION - plus check out CARBON, LAST HOURS & GREEN WORLD RISING - narrated by Leonardo DiCaprio & Thom Hartmann, directed by Leila Conners
NEED TO KNOW: Was #OccupyTheHouse Successful? Zaid Jilani, The Intercept
SCREWED: Brexit...What You Need To Know
- Eamonn Fingleton, Unz Review/Forbes/In the Jaws of the Dragon
- Roland Jones, International Business Times
BEST OF THE REST: SCOTUS on Immigration & Affirmative Action - Danielle Blevins, Lawyer/Freelance SCOTUS Reporter
PLUS, Trump Lies...Media Looks the Other Way - Bob Ney, Journalist/former Congressman/Sideswiped: Lessons Learned Courtesy of the Hit Men of Capitol Hill
PLUS, The Corporate Media Spin On Orlando - Sarah Lazare, Alternet
DAILY TAKE: Here's What's the Matter With Kansas…
...LIVE from Washington, DC starting at 7pm Eastern...
Latest From The Big Picture
11:16
Zaid Jilani, The Intercept, joins Thom. House Democrats 25 hour takeover of the House floor featured allusions to the civil rights movement and a capella renditions of We Shall Overcome. So why is the ACLU criticizing the bill the sit-in was all about?
For more information on the stories we've covered visit our websites at thomhartmann.com - freespeech.org - and RT.com. You can also watch tonight's show on Hulu - at Hulu.com/THE BIG PICTURE and over at The Big Picture YouTube page. And - be sure to check us out on Facebook and Twitter!
Jun. 23, 2016 2:47 pm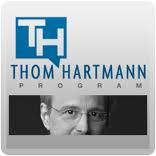 The Great Barrier Reef is one of the great natural wonders of the world.

Stretching for over 1,400 miles off the coast of Australia, it's visible from space and is considered the largest single organic structure on the planet.