Today's Radio Show

Monday-Friday
noon-3:00 pm eastern
Tune in on satellite radio at SiriusXM Progress 127
Join Thom in our chatroom during the program!

Be sure to check out our new videos: CARBON & LAST HOURS
- both narrated by Leonardo DiCaprio
Hour One: Who's watching you...do you self-censor?
Hour Two: Time to close Gitmo for good? Neil McCabe, Guns & Patriots Newsletter
Hour Three: How BP screwed the Apalachicola Bay fishermen - Scott Carruthers, Carruthers Law Group
Call in Live!
1-866-987-THOM (8466)
1-866-745-CONS (2667)
+ 44 870 974 9686
Daily Poll
YES! He has made stopping the disease a major priority.
84% (16 votes)
NO! He should stop all flights from West Africa.
16% (3 votes)
Total votes: 19
Thursday's TV Show

Monday-Friday
7:00 pm-8:00 pm eastern

Be sure to check out our new videos: CARBON & LAST HOURS
- both narrated by Leonardo DiCaprio
CONVERSATIONS WITH GREAT MINDS: Bigger Picture Panel
- DeAnn McEwen RN, National Nurses United
- Robert Walker, Population Institute
- Dr. Michael McDonald, Global Resilience Initiatives
BIG PICTURE RUMBLE:
- Scott Greer, The Daily Caller
- Christy Setzer, New Heights Communications
- Horace Cooper, National Center for Public Policy Research
. . . LIVE from D.C. starting at 7pm eastern
Latest From The Big Picture
57:43
Tonight's "Big Picture Rumble" discusses how raising the minimum wage would allow many Americans to get off social safety net programs, how we could have sent everyone in America to college for free for almost a decade with the money we've spent on the Iraq and Afghanistan wars and how the U.S. is the only developed country without paid maternity leave. Tonight's "Bigger Picture" panel discusses the latest Ebola news and solutions to contain the deadly virus.
Oct. 17, 2014 6:13 am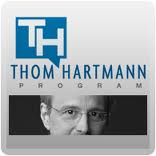 California is already dealing with the worst drought in that state's history. So, the last thing residents needed was to learn that some of their dwindling water supply has been contaminated.