Today's Radio Show

Monday-Friday
noon-3:00 pm eastern
Tune in on satellite radio at SiriusXM Progress 127
Join Thom in our chatroom during the program!
Missed the live program?
Subscribe to Thom's podcast
Coming up today on The Thom Hartmann Program:
- The Libertarian Party is Anti-Tribe and Anti-American...
- Why America Should Have a Universal Basic Income - Dr. Jim Pugh, Universal Income Project
- How Can We Save the USPS From the GOP? George Landrith, Frontiers of Freedom
Call in Live!
(202) 536-2370
Daily Poll
Yes!
87%
No!
13%
There is no such thing as climate change...
0%
Today's TV Show

Monday-Friday
7:00 pm-8:00 pm eastern
Be sure to join Thom in our chatroom during the program!

Our newest video is here! Watch RESTORATION - plus check out CARBON, LAST HOURS & GREEN WORLD RISING - narrated by Leonardo DiCaprio & Thom Hartmann, directed by Leila Conners
BIG PICTURE POLITICS PANEL:
- Rebecca Downs, Red Alert Politics
- Anya Parampil, RT America
- Neil McCabe, Breitbart
BEST OF THE REST: The Real Danger of Brexit - Economist Dr. Richard Wolff, Capitalism's Crisis Deepens: Essays on the Global Economic Meltdown
PLUS, Would America Be Better w/Basic Income? Dr. Jim Pugh, Universal Income Project
DAILY TAKE: Libertarians Want to Make a Fool Out of You Again...
...LIVE from Washington, DC starting at 7pm Eastern...
Latest From The Big Picture
12:42
For tonight's Conversations with Great Minds - we're going to take a closer look at the modern Republican Party and where it's going with one of the foremost experts on the topic. John Kenneth White is a Professor of Politics at the Catholic University of America here in Washington, D.C. - where he specializes in political parties and the U.S. presidency. Professor White is also the author of numerous books - including his latest - "What Happened to the Republican Party?: And What It Means for American Presidential Politics."
For more information on the stories we've covered visit our websites at thomhartmann.com - freespeech.org - and RT.com. You can also watch tonight's show on Hulu - at Hulu.com/THE BIG PICTURE and over at The Big Picture YouTube page. And - be sure to check us out on Facebook and Twitter!
May. 31, 2016 2:59 pm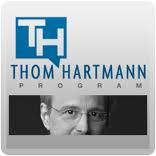 On Sunday, the Libertarian Party selected former New Mexico Republican Governor Gary Johnson to run for president with former Republican Massachusetts Governor Bill Weld as his running mate.