Today's Radio Show

Monday-Friday
noon-3:00 pm eastern
Tune in on satellite radio at SiriusXM Progress 127
Join Thom in our chatroom during the program!
Missed the live program?
Subscribe to Thom's podcast
Coming up today on The Thom Hartmann Program:
Call in Live!
(202) 808-9925
Daily Poll
Welfare for Big Business...
95%
A Great Stimulus
5%
Thursday's TV Show

Monday-Friday
7:00 pm-10:30 pm eastern
Be sure to join Thom in our chatroom during the program!

Our newest video is here! Watch RESTORATION - plus check out CARBON, LAST HOURS & GREEN WORLD RISING - narrated by Leonardo DiCaprio & Thom Hartmann, directed by Leila Conners
THE BIG PICTURE: Do Gorsuch's Views on Women Disqualify Him?
BIG PICTURE INTERVIEW: How Gorsuch Threatens Women - Eleanor Smeal, Feminist Majority Foundation
BIG PICTURE PANEL: Would the GOP Vote To Allow Doctors To Lie To Men?
- Sarah Lipton-Lubet, National Partnership for Women & Families
- Kierra Johnson, United for Reproductive & Gender Equality (URGE)
BIG PICTURE FACT: How Does America Rate w/Gender Parity?
...LIVE from Washington, DC starting at 7pm Eastern...
Latest From The Big Picture
11:27
Big Picture Interview: Eleanor Smeal, Feminist Majority Foundation. Republicans have tried their best to make Neil Gorsuch seem like a nice reasonable guy. But can American women really feel safe about their rights if he's confirmed to serve on the Supreme Court?
For more information on the stories we've covered visit our websites at thomhartmann.com - freespeech.org - and RT.com. You can also watch tonight's show on Hulu - at Hulu.com/THE BIG PICTURE and over at The Big Picture YouTube page. And - be sure to check us out on Facebook and Twitter!
Mar. 23, 2017 2:21 pm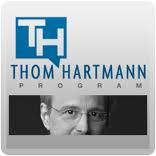 The fight to repeal and replace Obamacare is rapidly becoming a battle between factions of oligarchs.

So who will win - the Koch brothers faction that hates the Republican healthcare plan?

Or the Trump-Mercer faction that supports it?

As it stands right now, the Republican plan to replace Obamacare still doesn't have enough support to make it through a House vote.