Thom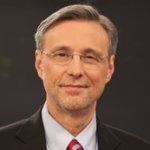 Thom Hartmann is a progressive national and internationally syndicated talkshow host whose shows are available in over a half-billion homes worldwide. He's the New York Times bestselling, 4-times Project Censored Award winning author of 24 books in print in 17 languages on five continents. Leonardo DiCaprio was inspired by Thom's book "The Last Hours of Ancient S
Thom's Blog
Jan. 13, 2017 2:31 pm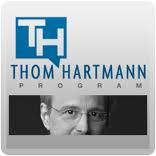 When asked during his confirmation hearing on Wednesday about his position on the Trans-Pacific Partnership, former Exxon Mobil CEO Rex Tillerson - Donald Trump's pick for Secretary of State - said that while he did not personally oppose the agreement, it didn't further America's interests in its current form.

From Screwed:
"Once again, Thom Hartmann hits the bull's eye with a much needed exposé of the so-called 'free market.' Anyone concerned about the future of our nation needs to read Screwed now."
From Screwed:
"I think many of us recognize that for all but the wealthiest, life in America is getting increasingly hard. Screwed explores why, showing how this is no accidental process, but rather the product of conscious political choices, choices we can change with enough courage and commitment. Like all of Thom's great work, it helps show us the way forward."
From The Thom Hartmann Reader:
"Thom Hartmann channels the best of the American Founders with voice and pen. His deep attachment to a democratic civil society is just the medicine America needs."
From Unequal Protection, 2nd Edition:
"Hartmann combines a remarkable piece of historical research with a brilliant literary style to tell the grand story of corporate corruption and its consequences for society with the force and readability of a great novel."
From Cracking the Code:
"In Cracking the Code, Thom Hartmann, America's most popular, informed, and articulate progressive talk show host and political analyst, tells us what makes humans vulnerable to unscrupulous propagandists and what we can do about it. It is essential reading for all Americans who are fed up with right-wing extremists manipulating our minds and politics to promote agendas contrary to our core values and interests."