Thom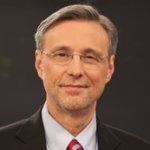 Thom Hartmann is a progressive national and internationally syndicated talkshow host whose shows are available in over a half-billion homes worldwide. He's the New York Times bestselling, 4-times Project Censored Award winning author of 24 books in print in 17 languages on five continents. Leonardo DiCaprio was inspired by Thom's book "The Last Hours of Ancient S
Thom's Blog
Feb. 23, 2017 2:40 pm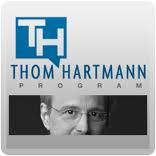 There's something about taxes that elected Republicans know, but most Americans are completely unaware of. It's the reason we keep falling for the perennial GOP tax scam, and Paul Ryan, Mitch McConnell, and their buddies in the White House are getting ready to run this ruse on American working people all over again.

From The Thom Hartmann Reader:
"Never one to shy away from the truth, Thom Hartmann's collected works are inspiring, wise, and compelling. His work lights the way to a better America."
From Cracking the Code:
"No one communicates more thoughtfully or effectively on the radio airwaves than Thom Hartmann. He gets inside the arguments and helps people to think them through—to understand how to respond when they're talking about public issues with coworkers, neighbors, and friends. This book explores some of the key perspectives behind his approach, teaching us not just how to find the facts, but to talk about what they mean in a way that people will hear."
From The Thom Hartmann Reader:
"Thom Hartmann seeks out interesting subjects from such disparate outposts of curiosity that you have to wonder whether or not he uncovered them or they selected him."
From Cracking the Code:
"In Cracking the Code, Thom Hartmann, America's most popular, informed, and articulate progressive talk show host and political analyst, tells us what makes humans vulnerable to unscrupulous propagandists and what we can do about it. It is essential reading for all Americans who are fed up with right-wing extremists manipulating our minds and politics to promote agendas contrary to our core values and interests."
From The Thom Hartmann Reader:
"In an age rife with media-inspired confusion and political cowardice, we yearn for a decent, caring, deeply human soul whose grasp of the problems confronting us provides a light by which we can make our way through the quagmire of lies, distortions, pandering, and hollow self-puffery that strips the American Dream of its promise. How lucky we are, then, to have access to the wit, wisdom, and willingness of Thom Hartmann, who shares with us here that very light, grown out of his own life experience."