Today's Headlines From The Hartmann Report
Today's Radio Show

Monday-Friday
noon-3:00 pm eastern
Tune in on satellite radio at SiriusXM Progress 127
Join Thom in our chatroom during the program!
Missed the live program?
Subscribe to Thom's podcast
Coming up today on The Thom Hartmann Program - Your Home for the Resistance:
- Unhinged Racist Rant Exposed
- Trump Pulls A Nixon...
- We the People 2.0...The Second American Revolution - Tish O'Dell, CELDF/OHCRN
...LIVE from Washington, DC starting at 12pm Eastern...
Call in Live!
(202) 808-9925
Latest Videos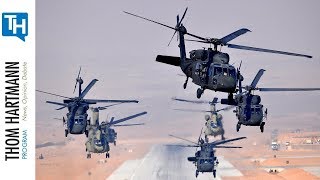 07:25
Thom takes your calls on how Trump is handling the war in Afghanistan and what we can do to stop another Vietnam from happening again.
Aug. 22, 2017 2:49 pm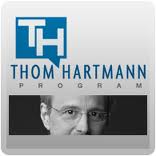 Donald Trump has said for years that we should get out of Afghanistan.

The campaign version of Donald Trump railed against our endless "stupid wars".

So why is the presidential version of Donald Trump about to send thousands of additional troops to expand the occupation of that war torn country?

Was Trump ever serious about non-interventionism?