Today's Headlines From The Hartmann Report
Today's Radio Show

Monday-Friday
noon-3:00 pm eastern
Tune in on satellite radio at SiriusXM Progress 127
Join Thom in our chatroom during the program!
Missed the live program?
Subscribe to Thom's podcast
Coming up today on The Thom Hartmann Program - Your Home for the Resistance:
- Eclipse: Come join the end of the world party with The Thom Hartmann Program. We will have a live feed from NASA so you won't miss anything!
- Does American Free Speech Need to Have a 21st Century Reformation
- Suing The Stormers - Dean Obeidallah, Dean Obeidallah Show-SiriusXM Progress
- Anniversary Of The Start Of The Haitian Revolution
...LIVE from Washington, DC starting at 12p Eastern...
Call in Live!
(202) 808-9925
Latest Videos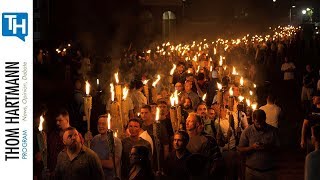 11:23
Thom discussses the limits of the 1st amendments free speech protections and notices something interesting, speech that harms is already not allowed, so why are we letting Nazis get away with abusing the 1st amendment?
Aug. 21, 2017 3:17 pm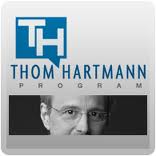 With Steve Bannon's White House days officially over, could Trump himself soon end up on the chopping block?

Just in case you haven't heard the big news - Steve Bannon is OUT at the White House.

Depending on who you ask - the now-former White House strategist was either fired or handed in his resignation a few weeks ago, and left earlier today.