Wednesday's Radio Show

Monday-Friday
noon-3:00 pm eastern
Tune in on satellite radio at SiriusXM Progress 127
Join Thom in our chatroom during the program!
Missed the live program?
Subscribe to Thom's podcast
Coming up today on The Thom Hartmann Program - Your Home for the Resistance:
- What GOP Healthcare "Choice" Means
- World Leaders Skip Out On Trump
- Don't Get Sick! And, If You Do, Die Quickly? Charles Sauer, The Market Institute
...LIVE from Washington, DC starting at 12pm Eastern...
Call in Live!
(202) 808-9925
Daily Poll
Yes - They can't deny it anymore
0%
No - They'll keep their head in the sand
100%
Latest Videos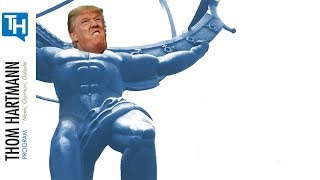 08:38
Thom discusses Donald Trump, North Korea and the Ayn Randian rhetoric at the heart of the Donald's latest remarks. Is Donald Trump a libertarian?
Sep. 20, 2017 2:54 pm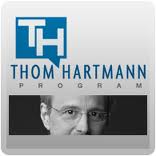 Donald Trump did his best George W. Bush impression yesterday - threatening countries he called "the enemies of humanity" with annihilation.

When will he show that kind of outrage about the fossil fuel companies that are literally bringing on the apocalypse?