Tuesday's Radio Show

Monday-Friday
noon-3:00 pm eastern
Tune in on satellite radio at SiriusXM Progress 127
Join Thom in our chatroom during the program!
Missed the live program?
Subscribe to Thom's podcast
Coming up today on The Thom Hartmann Program - Your Home for the Resistance:
- Making Sense of the Trump Phenomena
Call in Live!
(202) 808-9925
Latest Videos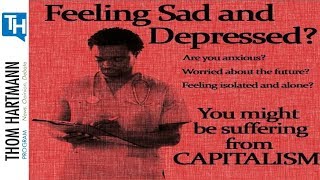 08:42
We all hear about those fad diets, Mediterranean, or to drink red wine, or some other thing, the only real diet that works is equality. stop eating inequality, stop eating corporate donations you'll live longer.
Nov. 16, 2017 2:45 pm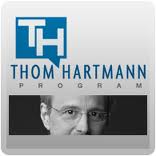 Now, you don't hear it very much in the corporate media, but the budget bill that the Republicans passed through the House and Senate and Donald Trump signed that set the table for this tax legislation - this tax scam that is being worked out between Republicans in the House, Republicans in the Senate and the billionaires who own them all - includes a trillion dollar cut to Medicaid and