Today's Headlines From The Hartmann Report
Tuesday's Radio Show

Monday-Friday
noon-3:00 pm eastern
Tune in on satellite radio at SiriusXM Progress 127
Join Thom in our chatroom during the program!
Missed the live program?
Subscribe to Thom's podcast
Coming up today on The Thom Hartmann Program - Your Home for the Resistance:
...LIVE from 12-3pm Eastern...
Call in Live!
(202) 808-9925
Daily Poll
Babies (The CHIP Program)
29%
Dreamers
0%
Neither - they will let Gov Shutdown
71%
Latest Videos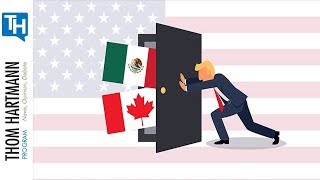 09:38
Lori Wallach joins the program today to discuss NAFTA and how broken clocks... might be right twice a day. Could Democrats work with Racist Donald Trump?
Jan. 10, 2018 1:21 pm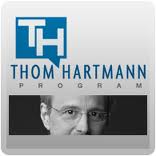 The question that is constantly being asked, particularly on the talking heads on television, is "what do the Democrats have to do to regain political power?" What does it take?