Today's Radio Show

Monday-Friday
noon-3:00 pm eastern
Tune in on satellite radio at SiriusXM Progress 127
Join Thom in our chatroom during the program!
Missed the live program?
Subscribe to Thom's podcast
Coming up today on The Thom Hartmann Program - Your Home for the Resistance:
Call in Live!
(202) 808-9925
Latest Videos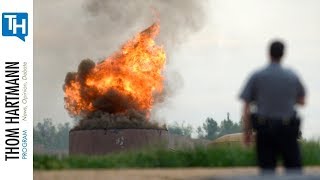 13:22
Greg Palast joins Thom to share his investigation into the alteration of pipeline safety equipment to avoid the cost of repairing old pipelines, the results are explosive.
Nov. 21, 2017 3:19 pm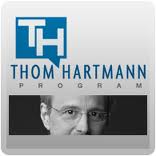 I want to step back a little from the constant strum of the latest Trump scandal to the most recent outrage, the Trump constantly popping into the news literally every day. I don't remember this during the Obama administration or any other presidency frankly of my lifetime.

Every day they look for some way to get in the news even if it's negative.