Today's Radio Show

Monday-Friday
noon-3:00 pm eastern
Tune in on satellite radio at SiriusXM Progress 127
Join Thom in our chatroom during the program!
Missed the live program?
Subscribe to Thom's podcast
Coming up today on The Thom Hartmann Program - Your Home for the Resistance:
Call in Live!
(202) 808-9925
Wednesday's TV Show

Monday-Friday
7:00 pm-10:30 pm eastern
Be sure to join Thom in our chatroom during the program!

Our newest video is here! Watch RESTORATION - plus check out CARBON, LAST HOURS & GREEN WORLD RISING - narrated by Leonardo DiCaprio & Thom Hartmann, directed by Leila Conners
THE BIG PICTURE: Greg Palast: "The True Story of Donald Trump's Tax Cut"
BIG PICTURE INTERVIEW: How the Georgia Race Was Stolen - Greg Palast, The Best Democracy Money Can Buy
BIG PICTURE PANEL: The Plan to Kill Net Neutrality
- Julio Rivera, Reactionary Times/Newsmax/Right Wing News/Politichicks
- Charles Sauer, The Market Institute
BIG PICTURE FACT: How Sugar Accelerates Aging
...LIVE from Washington, DC starting at 7pm Eastern...
Latest From The Big Picture
27:48
On tonight's Big Picture, Thom discusses Trump's proposed tax plan and what it means for working families and corporations with Greg Palast, investigative reporter and filmmaker. Then, Thom talks to Julio Rivera of Reactionary Times and Charles Sauer of the Market Institute about Republicans' latest healthcare proposal, and the Trump administration's plan to kill net neutrality.
For more information on the stories we've covered visit our websites at thomhartmann.com - freespeech.org - and RT.com. You can also watch tonight's show on Hulu - at Hulu.com/THE BIG PICTURE and over at The Big Picture YouTube page. And - be sure to check us out on Facebook and Twitter!
Apr. 26, 2017 2:53 pm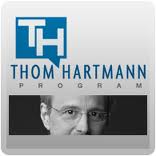 Just a few months after Donald Trump told us all how much he loved Wikileaks, his Justice Department wants to arrest its founder - Julian Assange.

No matter what you think about Wikileaks or Assange - this is a serious threat to the freedom of the press.