Today's Headlines From The Hartmann Report
Today's Radio Show

Monday-Friday
noon-3:00 pm eastern
Tune in on satellite radio at SiriusXM Progress 127
Join Thom in our chatroom during the program!
Missed the live program?
Subscribe to Thom's podcast
Coming up today on The Thom Hartmann Program - Your Home for the Resistance:
- Congressmann Joe Crowley (D-NY, 14th District)/Democratic Caucus Chair Talks w/Thom & Takes Your Calls
- Does America Need a Religious Ambassador...?
- If A.G. Sessions' DOJ Won't Protect the LGBTQ Community From Discrimination...Who Will?
- 'Mobster' Trump Threatens Alaska's Energy Industry Over Murkowski's Trumpcare Vote...
...LIVE from Washington, DC starting at 12pm ET...
Call in Live!
(202) 808-9925
Wednesday's TV Show

Monday-Friday
7:00 pm-10:30 pm eastern
Be sure to join Thom in our chatroom during the program!

Our newest video is here! Watch RESTORATION - plus check out CARBON, LAST HOURS & GREEN WORLD RISING - narrated by Leonardo DiCaprio & Thom Hartmann, directed by Leila Conners
THE BIG PICTURE: New Fukushima Leak Spotted...?
BIG PICTURE PANEL: Why Trump Really Threw Transgender People Under the Bus...
- Charles Sauer, The Market Institute
- Julio Rivera, Reactionary Times/Newsmax/Right Wing News/Politichicks
BIG PICTURE INTERVIEW: Is Fukushima Still Melting Down? Kevin Kamps, Beyond Nuclear
…LIVE from Washington, DC starting at 7pm Eastern…
Latest From The Big Picture
27:55
On tonight's Big Picture, Thom talks to Julio Rivera of Reactionary Times and Charles Sauer of the Market Institute about Trump banning transgender troops from serving in the military and the latest on the Senate healthcare votes. Then, Thom discusses new discoveries in the Fukushima disaster with Kevin Kamps of Beyond Nuclear.
For more information on the stories we've covered visit our websites at thomhartmann.com - freespeech.org - and RT.com. You can also watch tonight's show on Hulu - at Hulu.com/THE BIG PICTURE and over at The Big Picture YouTube page. And - be sure to check us out on Facebook and Twitter!
Jul. 26, 2017 2:24 pm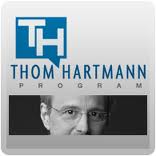 Democrats like Chuck Schumer say they're serious about putting the interests of working people first.

They say their new Better Deal Agenda puts the interests of working Americans first.

But are they doing enough to help out America's labor unions?