Tuesday's Radio Show

Monday-Friday
noon-3:00 pm eastern
Tune in on satellite radio at SiriusXM Progress 127
Join Thom in our chatroom during the program!
Missed the live program?
Subscribe to Thom's podcast
Coming up today on The Thom Hartmann Program - Your Home for the Resistance:
- The North Korea Apocalypse...
- The Chance of 'Catastrophic' Climate Change Completely Wiping Out Humanity By 2100 is Now 1-in-20
- North Korea, Myanmar & Trump's UN Speech - Medea Benjamin, Code Pink/Global Exchange
...LIVE from Washington, DC starting at 12pm Eastern...
Call in Live!
(202) 808-9925
Daily Poll
Yes - They can't deny it anymore
0%
No - They'll keep their head in the sand
100%
Latest Videos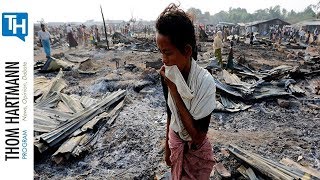 09:22
Thom is joined by Code Pink founder and friend of the show Madea Benjamin. Who discusses the oppression aimed at Rohingya people.
Sep. 19, 2017 2:49 pm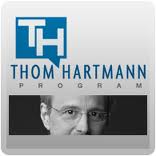 As Donald Trump sends mixed messages about whether the U.S. will actually withdraw from the Paris Climate Accords, researchers at the Scripps Institute of Oceanography have come to a shocking conclusion about climate change.