Today's Headlines From The Hartmann Report
Friday's Radio Show

Monday-Friday
noon-3:00 pm eastern
Tune in on satellite radio at SiriusXM Progress 127
Join Thom in our chatroom during the program!
Missed the live program?
Subscribe to Thom's podcast
Coming up today on The Thom Hartmann Program - Your Home for the Resistance:
Anything Goes Friday - What's on Your Mind?
- Middays With Mark...Congressman Mark Pocan (D-WI, 2nd District) Talks Issues of the Day w/Thom and Takes Your Calls...
...LIVE from Washington, DC starting at 12pm Eastern...
Call in Live!
(202) 808-9925
Daily Poll
Yes - They can't deny it anymore
0%
No - They'll keep their head in the sand
100%
Latest Videos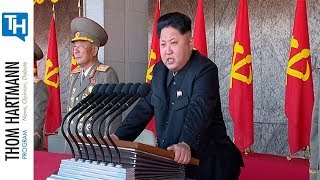 07:19
Thom reads a speech from the leader of the DPRK (Democratic People's Republic Of North Korea) Chair Of The Workers Party Of Korea, Supreme Leader Kim Jong-un in response to the increasingly bombastic remarks from our President Donald Trump made towards North Korea. You might be surprised by what you hear.
Sep. 22, 2017 2:09 pm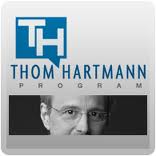 The Equifax hacking scandal just keeps getting worse.

So should we bring back the corporate death penalty and do away with this security threat once and for all?

According to Bloomberg, the credit reporting firm: