Today's Headlines From The Hartmann Report
Monday's Radio Show

Monday-Friday
noon-3:00 pm eastern
Tune in on satellite radio at SiriusXM Progress 127
Join Thom on our YouTube and Facebook pages during the show.
Missed the live program?
Subscribe to Thom's podcast
Coming up today on The Thom Hartmann Program - Your Home for the Resistance:
...LIVE from 12-3pm Eastern...Check out our Facebook page for what's on the show today...and follow Thom on Twitter
Join me for a once-in-a-lifetime luxury Alaskan Cruise on the Regent Seven Seas Mariner – Next July 24.
Call KEENE LUXURY TRAVEL @800-856-1155. This is a luxury all suite all with balconies cruise with special discounts and is all inclusive. This include roundtrip air, transfers, all shore excursions, all meals with may fine restaurants to choose from, all beverages including wine & spirits, all gratuities (no tipping!) and free wifi.
And did I mention - We''ll be Getting Active! Onboard with special events with Your's Truly ME. Reserve your Suite Today by Contacting Keene Luxury Travel "The Thom Hartman Group", call 800-856-1155
http://www.keeneluxurytravel.com/rssc/th-alaska/
Call in Live!
(202) 808-9925
Latest Videos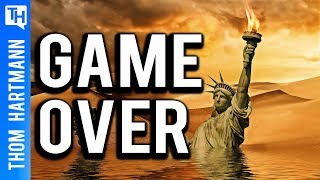 10:26
How close are we to wrecking the planet and have we reached the point of no return? Could civilization end soon? The reports Thom highlights, seem to think so.
Feb. 19, 2019 8:29 am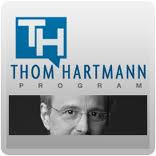 Climate change is a real emergency, not a fake one like Trump's wall. The planet has already warmed one degree, and two degrees could be a civilization-ending event. It's killing people all over the world and is getting far worse far faster than we'd thought possible.