Tuesday's Radio Show

Monday-Friday
noon-3:00 pm eastern
Tune in on satellite radio at SiriusXM Progress 127
Join Thom in our chatroom during the program!
Missed the live program?
Subscribe to Thom's podcast
Coming up today on The Thom Hartmann Program - Your Home for the Resistance:
-- Dr Richard Wolff - Spain moves to suspend autonomy to Catalonia
-- Oligarchy - Lessons from Ancient Greece
-- Ecological Armageddon - What plunging insect numbers mean
...LIVE from 12-3pm Eastern...
Call in Live!
(202) 808-9925
Daily Poll
Nope - Gun Industry Profits are More Important than Humans
75%
Yes - We Will All See the Light
25%
Latest Videos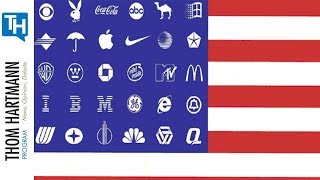 08:08
Is America heading to Oligarchy, no... it's already there and this is how we can stop it!
Oct. 19, 2017 2:55 pm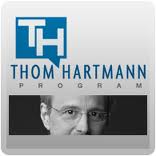 A new study published in Science argues that we as a civilization need to move "rapidly" -- as in almost immediately -- towards a carbon emissions free future if we are to have any chance of holding off runaway global warming: