Friday's Radio Show

Monday-Friday
noon-3:00 pm eastern
Tune in on satellite radio at SiriusXM Progress 127
Join Thom in our chatroom during the program!
Missed the live program?
Subscribe to Thom's podcast
Coming up today on The Thom Hartmann Program - Your Home for the Resistance:
Call in Live!
(202) 808-9925
Daily Poll
Yes! The GOP Is Mean Enough...
27%
No! Some Far Right Senators Don't Think It's Mean Enough
73%
Friday's TV Show

Monday-Friday
7:00 pm-10:30 pm eastern
Be sure to join Thom in our chatroom during the program!

Our newest video is here! Watch RESTORATION - plus check out CARBON, LAST HOURS & GREEN WORLD RISING - narrated by Leonardo DiCaprio & Thom Hartmann, directed by Leila Conners
THE BIG PICTURE: Killing People For Tax Cuts
BIG PICTURE INTERVIEW: Reinventing the Economy to End Oppression - Peter Joseph, The New Human Rights Movement: Reinventing the Economy to End Oppression/
BIG PICTURE PANEL: DC Cops Using Rape As Punishment?
- Phillip Stucky, The Daily Caller News Foundation
- Alex Lawson, Social Security Works
…LIVE from Washington, DC starting at 7pm Eastern…
Latest From The Big Picture
28:02
On tonight's Big Picture, Thom discusses the human rights movement and its connection to the economy with activist and author Peter Joseph. Then, Thom talks to Phillip Stucky of the Daily Caller and Alex Lawson of Social Security Works about GOP senators opposing the Senate's version of a healthcare bill and Donald Trump doing a big favor for the Big Pharma industry.
For more information on the stories we've covered visit our websites at thomhartmann.com - freespeech.org - and RT.com. You can also watch tonight's show on Hulu - at Hulu.com/THE BIG PICTURE and over at The Big Picture YouTube page. And - be sure to check us out on Facebook and Twitter!
Jun. 23, 2017 2:44 pm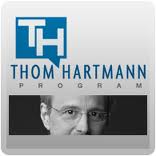 The Senate Republican healthcare bill is secret no more.


There's just one problem - it's not really a healthcare bill.


Don't let Mitch McConnell fool you.


Contrary to what you might have heard - Senate Republicans DID NOT unveil a healthcare bill yesterday.


They unveiled a tax cut for the rich DISGUISED as a healthcare bill.