Tuesday's Radio Show

Monday-Friday
noon-3:00 pm eastern
Tune in on satellite radio at SiriusXM Progress 127
Join Thom in our chatroom during the program!
Missed the live program?
Subscribe to Thom's podcast
Coming up today on The Thom Hartmann Program - Your Home for the Resistance:
...LIVE from 12-3pm Eastern...Check out our Facebook page for what's on the show today!
Call in Live!
(202) 808-9925
Daily Poll
Include Big Bright Pictures?
16%
Have Someone Read It To Him?
3%
Elect Someone Who Cares Next Time Around?
81%
Latest Videos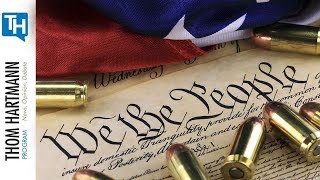 09:33
Did the founding fathers think that the Second Amendment would be used by honest citizens should the government become tyrannical or... were they trying to keep slaves from revolting? Julio Rivera joins us today to debate!
Feb. 22, 2018 3:13 pm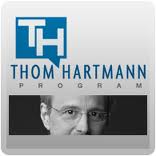 The ugly face of Republican authoritarianism.