Today's Radio Show

Monday-Friday
noon-3:00 pm eastern
Tune in on satellite radio at SiriusXM Progress 127
Join Thom in our chatroom during the program!
Missed the live program?
Subscribe to Thom's podcast
Coming up today on The Thom Hartmann Program - Your Home for the Resistance:
Call in Live!
(202) 808-9925
Daily Poll
Nope - Gun Industry Profits are More Important than Humans
75%
Yes - We Will All See the Light
25%
Latest Videos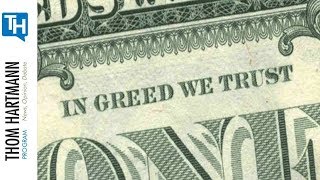 04:07
Thom takes your calls on greed, money, and Donald Trump. What is the Gross National Product of the United States? One caller says it's greed!
Oct. 16, 2017 2:20 pm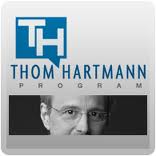 Like an alcoholic family that won't discuss alcoholism (and proving Don Quixote's warning to never mention rope in the home of a man who's been hanged), far too many Americans are unwilling to acknowledge or even discuss the ongoing collapse of democracy in the United States.