Aug. 16, 2022 8:39 am
Afghanistan a Year Later: Can We Finally Speak Honestly About Bush & Cheney's "Little War"?
What Are Your Thoughts On How Trump Could Use the Classified Info He Stole? - Valerie Plame, former covert CIA ops officer. Ran as a Dem candidate for NM CD3
Has Treasonous Trump Declared War On America with His MAGA Followers?
How Will Trump Behave If He's Indicted and What Will His Cult Followers Do? - Psychoanalyst Dr. Justin Frank MD, Psychoanalyst & Clinical Professor, Department of Psychiatry & Behavioral Science - George Washington University / Author - Trump on the Couch (Previous books include Bush on the Couch & Obama on the Couch)
Geeky Science! Can A Bowl of Grapes Save Your Life?
Afghanistan a Year Later: Can We Finally Speak Honestly About Bush & Cheney's "Little War"?

Let's use this anniversary to honestly evaluate the actions that have so bloodied our soldiers, while transferring trillions of US taxpayer dollars to Bush- & Cheney-related military contractors.

One year ago this week the United States pulled out of Afghanistan, ending the longest "war" in American history.

For this anniversary the media has been covering Afghan government corruption, the Taliban's reversion to violence and misogyny, and the famine that's beginning to creep across that benighted nation.

But the two most important aspects of the war from an American policy perspective are being completely ignored.

Read more at

HartmannReport.com

.

-Thom

Cannery Row by John Steinbeck

This Sunday, a book review instead of an excerpt...

My trip back to Michigan last weekend for my brother Stan's celebration of life led to a long conversation about the state of literacy in America with my brother Steve who, like me, shares my parent's passion for reading and collecting books. That reminded me of one of my Dad's favorite books, about which I wrote this review back in January, 2007 for

Buzzflash.com

. I hope you have a chance to read Cannery Row; it's a great short introduction to Steinbeck's extraordinary body of work which informed the nation in a way that set the stage for Truman's, Eisenhower's, Kennedy's and LBJ's reconstruction of America after the Republican Great Depression.

Read more at

HartmannReport.com

.

-Thom

Saturday Report 8/13/22 - What starts in the Arctic doesn't stay in the Arctic...

The Best of the Rest of the News

— Did America have a true "

Manchurian Candidate

" in the White House for four years? A literal agent for one or more foreign governments and/or international organized crime figures?

— Are

death threats

now a normal tool of politics for Republicans?

— There're YUGE

pro-democracy protests happening in Brazil

: will Bolsonaro survive the backlash against the authoritarian dictatorship he tried to set up?

—

Republican politicians who openly and enthusiastically reject democracy are winning

primaries in the most important swing states, setting up a very dangerous 2024 if they can carry 2022 elections.

— How

"Christian"

is it to expel a 5-year-old orphaned girl from school because the aunt who adopted her when her parents died is lesbian?

—

Geeky Science

! What starts in the Arctic doesn't stay in the Arctic...

—

Crazy Alert

! Trump is calling the Qanon crowd to his side.

—

In Good News

: The blowout jobs report & "Blowout Joe!"

Read more at

HartmannReport.com

.

-Thom

Tuesday on The Thom Hartmann Program, 12-3pm ET

We'll have the latest news and information...everything you need to know to win the water cooler wars...

And, the best of the rest of the news along with your calls right here on...

The Thom Hartmann Program, Occupying The Media 3 hours a day 5 days a week for "we the people"

And don't forget...Democracy is NOT a spectator sport...it begins with you...




Mar-a-Lago Classified Files Makes Spy Ask if Trump Foreign Asset Featuring Valerie Plame




The Psychology Of Trump's Guilty Conscience Featuring Dr. Justin A. Frank




Did America Learn ANYTHING from Our Longest War?




Did Biden Accomplish What Trump Never Could?
Become a Thom Supporter
Click the Patreon button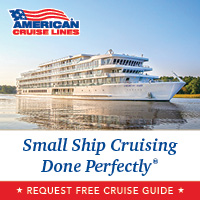 ---

---

Thom Hartmann Radio Program

Live: Mon-Fri
Noon - 3pm Eastern
Live radio | Live TV | Podcast
Syndicated by Pacifica, and simulcast on Free Speech TV Network on Dish Network and DirectTV, and on radio stations, American Forces Radio, and Sirius/XM. Live in the US, Africa, Europe and across North America - more people listen to or watch the TH program than any other progressive talk show in the world.
---

Thom Hartmann Newsletter
Don't miss out again. Receive our daily rundown of news, show highlights and random musings.
© 2023 Mythical Intelligence, inc.
Drupal site designed and developed by
HollyIT