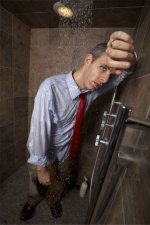 David Sirota is a journalist, nationally syndicated weekly newspaper columnist, award-winning radio host and bestselling author living in Denver, Colorado.

Sirota's weekly newspaper column is based at the Denver Post, San Francisco Chronicle, Portland Oregonian and Seattle Times, and now appears in newspapers with a combined daily circulation of more than 1.8 million readers. In 2008 and 2009, Sirota was named best columnist by 5280 magazine. In its inaugural listing of national journalists, Mediaite.com ranked Sirota as one of the top 100 most influential columnists in America. In reviews of his writing, the New York Times called Sirota a "populist rabble-rouser" with a "take-no-prisoners mind-set." The legendary columnist Molly Ivins said, "Sirota is a new-generation populist who instinctively understands that the only real questions are 'Who's getting screwed?' and 'Who's doing the screwing?'"

In 2010, Sirota's radio show on Denver's Clear Channel affiliate, KKZN-AM760, was named Readers' Choice for best radio program by Westword and Editors' Choice for best program by 5280 magazine. That same year, The Nation magazine named Sirota one of the 30 Media Heroes in America.

Sirota's first two books, Hostile Takeover and The Uprising, were both New York Times bestsellers. His third book, Back to Our Future, was released in March of 2011 to strong reviews.

As a magazine writer, Sirota has contributed to The New York Times Magazine, Wired, Salon and The Nation. He is also senior editor at In These Times magazine and Huffington Post contributor, and appears periodically on CNN, Comedy Central's Colbert Report, MSNBC, and National Public Radio.

Before becoming a full-time journalist, Sirota was a political strategist serving as a senior campaign aide to Gov. Brian Schweitzer, Montana's first Democratic governor in 16 years; a campaign adviser to Connecticut's antiwar icon Ned Lamont, who defeated Sen. Joe Lieberman in the 2006 Democratic primary; and the press secretary for Vermont Congressman Bernard Sanders, the longest-serving independent in congressional history.

Sirota grew up outside of Philadelphia and received a degree in journalism and political science from Northwestern University's Medill School of Journalism. After graduating in 1998, he lived for five years in Washington, D.C., and then for two and a half years in Helena, Mont., before moving to Denver where he now lives with his wife, Emily, his son, Isaac, his dog, Monty, and a fridge stocked with his favorite local microbrews.
More on








More people