July 11-13: At Netroots Nation

The Hidden History of Guns and the 2nd Amendment Book Tour Is Coming...
​
​
Saturday, June 22: Los Angeles, CA 3:00pm - KPFK Speaker Series: Thom Hartmann (Stephanie Miller will be joining Thom) on The Hidden History of Guns

. UCLA Dodd Hall 147, 315 Portola Plaza, Los Angeles - Get tkts here

https://www.facebook.com/events/2263735727213646/

Sunday, June 23: SEATTLE, WA

7:30pm


Location: Town Hall, 1119 8th Ave, Seattle (West Entrance) w/Elliott Bay Book Company

Tuesday, June 25: SAN FRANCISCO, CA

7:00pm


Location: First Church, 2345 Channing Way, Berkeley w/The Booksmith
Here's the Facebook event:https://www.facebook.com/events/2418269571727663/And here's the link to purchase tickets: https://hiddenhistoryofguns.bpt.me/

Friday, June 28: CHICAGO, IL

7:00pm


Location: Frugal Muse, 7511 Lemont Rd. #146 (Chestnut Court Shopping Center), Darien

Saturday, June 29: MINNEAPOLIS, MN

7:00pm


Location: Common Good Books, 38 S. Snelling Ave, St. Paul

Friday, July 12: PHILADELPHIA, PA 4:15pm - At Netroots Nation
Location: PA Convention Center, 1101 Arch Street, Philadelphia, PA
Become a Thom Supporter- Click the Patreon button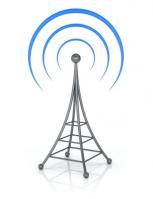 The Thom Hartmann Program can be heard on stations across all states and three continents, on AM and FM stations. It can be heard on the radio-only channels on some local cable networks.

The programme can also be seen in vision on many local cable TV networks.

Although many station carry the show live, others delay transmission. The times in the table below are local time in the individual state and are subject to change by the radio and TV stations listed.

No station close to you? Then you can listen live online, or subscribe to a podcast and listen when you like.
FIND YOUR NEAREST STATION

UNITED STATES - NATIONALLY
AL | AK | AR | AZ | CA | CO | CT | DE | DC | FL | GA | HI | ID | IL | IN | IA | KS | KT |
LA | MA | ME | MD | MI | MN | MS | MO | MT | NC | ND | NE | NH | NJ | NM | NV | NY |OH | OK | OR | PA | RI | SC | SD | TN | TX | UT | VA | VT | WA | WI | WV | WY

AND AROUND THE WORLD
AFRICA | ASIA | EUROPE | NORTH AMERICA | SOUTH AMERICA | PACIFIC