Nov. 2, 2010 10:52 am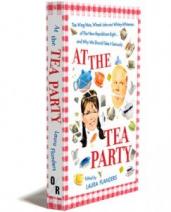 At the Tea Party by Laura Flanders

This great book is available from OR Books in several formats.

Paperback | eBook | Paperback and eBook
Feb. 12, 2016 8:05 am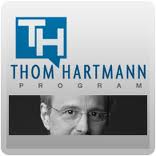 Bernie Sanders' big win in New Hampshire has given his campaign a big boost, but even Bernie knows that there's still a long primary season ahead.

One of the biggest criticisms about Bernie Sanders, one that I hear frequently from pro-Clinton callers, is that Bernie Sanders could be the next George McGovern.

And it's a serious criticism that's being thrown at Bernie.

Latest Headlines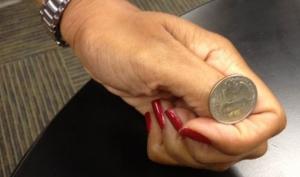 The Iowa caucus convener flipped a coin. Bernie Sanders supporters called "heads" and it landed on tails.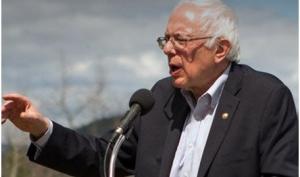 Sanders was at 61 percent support in the University of Massachusetts Lowell/7News poll, followed by Mrs. Clinton, at 30 percent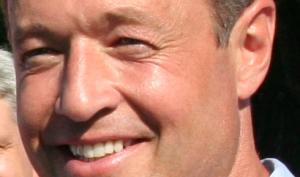 The announcement came after O'Malley barely registered in Iowa against his better-known rivals Clinton and Sanders, failing to meet already low expectations
Images of Thom
From Screwed:
"The powers that be are running roughshod over the powers that OUGHT to be. Hartmann tells us what went wrong — and what you and I can do to help set American right again."
—
Jim Hightower
,
National Radio Commentator, Writer, Public Speaker, and author of the bestselling Thieves in High Places
From Cracking the Code:
"No one communicates more thoughtfully or effectively on the radio airwaves than Thom Hartmann. He gets inside the arguments and helps people to think them through—to understand how to respond when they're talking about public issues with coworkers, neighbors, and friends. This book explores some of the key perspectives behind his approach, teaching us not just how to find the facts, but to talk about what they mean in a way that people will hear."
—
Paul Loeb
,
author of Soul of a Citizen
From Screwed:
"Thom Hartmann's book explains in simple language and with concrete research the details of the Neo-con's war against the American middle class. It proves what many have intuited and serves to remind us that without a healthy, employed, and vital middle class, America is no more than the richest Third World country on the planet."
—
Peter Coyote
,
Actor and author of Sleeping Where I Fall
Latest From The Community
Latest Forum Posts
Latest Member Blogs
Thom Hartmann Newsletter
Don't miss out again. Receive our daily rundown of news, show highlights and random musings.
© 2016 Mythical Intelligence, inc. • Drupal site designed and maintained by
HollyIT