Thom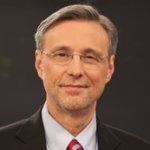 Thom Hartmann is a progressive national and internationally syndicated talkshow host whose shows are available in over a half-billion homes worldwide. He's the New York Times bestselling, 4-times Project Censored Award winning author of 24 books in print in 17 languages on five continents. Leonardo DiCaprio was inspired by Thom's book "The Last Hours of Ancient S
Thom's Blog
Sep. 30, 2016 2:05 pm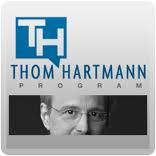 Earlier this month President Barack Obama created the Atlantic Ocean's first United States marine monument, called the Northeast Cannons and Seamounts Marine national Monument.

From The Thom Hartmann Reader:
"Thom Hartmann is a creative thinker and committed small-d democrat. He has dealt with a wide range of topics throughout his life, and this book provides an excellent cross section. The Thom Hartmann Reader will make people both angry and motivated to act."
From Screwed:
"The powers that be are running roughshod over the powers that OUGHT to be. Hartmann tells us what went wrong — and what you and I can do to help set American right again."
From The Thom Hartmann Reader:
"In an age rife with media-inspired confusion and political cowardice, we yearn for a decent, caring, deeply human soul whose grasp of the problems confronting us provides a light by which we can make our way through the quagmire of lies, distortions, pandering, and hollow self-puffery that strips the American Dream of its promise. How lucky we are, then, to have access to the wit, wisdom, and willingness of Thom Hartmann, who shares with us here that very light, grown out of his own life experience."
From Cracking the Code:
"In Cracking the Code, Thom Hartmann, America's most popular, informed, and articulate progressive talk show host and political analyst, tells us what makes humans vulnerable to unscrupulous propagandists and what we can do about it. It is essential reading for all Americans who are fed up with right-wing extremists manipulating our minds and politics to promote agendas contrary to our core values and interests."
From The Thom Hartmann Reader:
"Right through the worst of the Bush years and into the present, Thom Hartmann has been one of the very few voices constantly willing to tell the truth. Rank him up there with Jon Stewart, Bill Moyers, and Paul Krugman for having the sheer persistent courage of his convictions."