Thom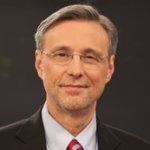 Thom Hartmann is a progressive national and internationally syndicated talkshow host whose shows are available in over a half-billion homes worldwide. He's the New York Times bestselling, 4-times Project Censored Award winning author of 24 books in print in 17 languages on five continents. Leonardo DiCaprio was inspired by Thom's book "The Last Hours of Ancient S
Thom's Blog
Nov. 26, 2014 6:15 am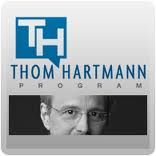 Without immediate global action on climate change, today's teenagers will be forced to live with the consequences of our inaction. The World Bank has issued their third report of climate change, and it says that global temperatures could rise by as much as 4 degrees Celsius by the time today's teens hit their 80th birthday.

From The Thom Hartmann Reader:
"Thom Hartmann channels the best of the American Founders with voice and pen. His deep attachment to a democratic civil society is just the medicine America needs."
From Unequal Protection, 2nd Edition:
"Hartmann combines a remarkable piece of historical research with a brilliant literary style to tell the grand story of corporate corruption and its consequences for society with the force and readability of a great novel."
From The Thom Hartmann Reader:
"In an age rife with media-inspired confusion and political cowardice, we yearn for a decent, caring, deeply human soul whose grasp of the problems confronting us provides a light by which we can make our way through the quagmire of lies, distortions, pandering, and hollow self-puffery that strips the American Dream of its promise. How lucky we are, then, to have access to the wit, wisdom, and willingness of Thom Hartmann, who shares with us here that very light, grown out of his own life experience."
From The Thom Hartmann Reader:
"Thom Hartmann seeks out interesting subjects from such disparate outposts of curiosity that you have to wonder whether or not he uncovered them or they selected him."
From Screwed:
"Thom Hartmann's book explains in simple language and with concrete research the details of the Neo-con's war against the American middle class. It proves what many have intuited and serves to remind us that without a healthy, employed, and vital middle class, America is no more than the richest Third World country on the planet."