Thom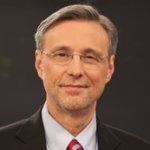 Thom Hartmann is a progressive national and internationally syndicated talkshow host whose shows are available in over a half-billion homes worldwide. He's the New York Times bestselling, 4-times Project Censored Award winning author of 24 books in print in 17 languages on five continents. Leonardo DiCaprio was inspired by Thom's book "The Last Hours of Ancient S
Thom's Blog
Feb. 8, 2016 1:02 pm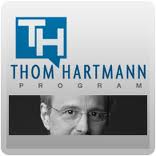 The New Hampshire primary is now just one day away, and differences between Bernie Sanders and Hillary Clinton couldn't be clearer, especially when it comes to so-called free trade.

While Secretary Clinton's views on corporate-managed trade have changed a lot over the years, Bernie's haven't.

From Screwed:
"The powers that be are running roughshod over the powers that OUGHT to be. Hartmann tells us what went wrong — and what you and I can do to help set American right again."
From Unequal Protection, 2nd Edition:
"If you wonder why and when giant corporations got the power to reign supreme over us, here's the story."
From The Thom Hartmann Reader:
"Never one to shy away from the truth, Thom Hartmann's collected works are inspiring, wise, and compelling. His work lights the way to a better America."
From Cracking the Code:
"No one communicates more thoughtfully or effectively on the radio airwaves than Thom Hartmann. He gets inside the arguments and helps people to think them through—to understand how to respond when they're talking about public issues with coworkers, neighbors, and friends. This book explores some of the key perspectives behind his approach, teaching us not just how to find the facts, but to talk about what they mean in a way that people will hear."
From The Thom Hartmann Reader:
"Thom is a national treasure. Read him, embrace him, learn from him, and follow him as we all work for social change."