Thom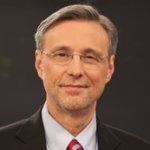 Thom Hartmann is a progressive national and internationally syndicated talkshow host whose shows are available in over a half-billion homes worldwide. He's the New York Times bestselling, 4-times Project Censored Award winning author of 24 books in print in 17 languages on five continents. Leonardo DiCaprio was inspired by Thom's book "The Last Hours of Ancient S
Thom's Blog
Jun. 24, 2016 2:43 pm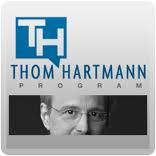 The verdict is in, and it's time for conservatives to face the cold hard facts.

Right-wing trickle-down Reaganomics doesn't work.

It doesn't work internationally, it doesn't work nationally, and it doesn't work at the state level.

From Screwed:
"Hartmann speaks with the straight talking clarity and brilliance of a modern day Tom Paine as he exposes the intentional and systematic destruction of America's middle class by an alliance of political con artists and outlines a program to restore it. This is Hartmann at his best. Essential reading for those interested in restoring the institution that made America the envy of the world."
From Cracking the Code:
"No one communicates more thoughtfully or effectively on the radio airwaves than Thom Hartmann. He gets inside the arguments and helps people to think them through—to understand how to respond when they're talking about public issues with coworkers, neighbors, and friends. This book explores some of the key perspectives behind his approach, teaching us not just how to find the facts, but to talk about what they mean in a way that people will hear."
From The Thom Hartmann Reader:
"Through compelling personal stories, Hartmann presents a dramatic and deeply disturbing picture of humans as a profoundly troubled species. Hope lies in his inspiring vision of our enormous unrealized potential and his description of the path to its realization."
From The Thom Hartmann Reader:
"Thom Hartmann is a literary descendent of Ben Franklin and Tom Paine. His unflinching observations and deep passion inspire us to explore contemporary culture, politics, and economics; challenge us to face the facts of the societies we are creating; and empower us to demand a better world for our children and grandchildren."
From Unequal Protection, 2nd Edition:
"Hartmann combines a remarkable piece of historical research with a brilliant literary style to tell the grand story of corporate corruption and its consequences for society with the force and readability of a great novel."