Thom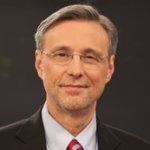 Thom Hartmann is a progressive national and internationally syndicated talkshow host whose shows are available in over a half-billion homes worldwide. He's the New York Times bestselling, 4-times Project Censored Award winning author of 24 books in print in 17 languages on five continents. Leonardo DiCaprio was inspired by Thom's book "The Last Hours of Ancient S
Thom's Blog
Aug. 26, 2016 2:36 pm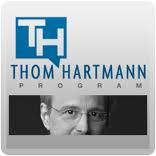 According to the US Nuclear Regulatory Commission, Entergy Corp has allowed highly radioactive waste to leak into a contained area at the FitzPatrick nuclear power plant for the last four years.

The FitzPatrick plant is near Oswego, New York, but the NRC has said that the leak "poses no immediate risks to any residents or the environment."

From The Thom Hartmann Reader:
"Never one to shy away from the truth, Thom Hartmann's collected works are inspiring, wise, and compelling. His work lights the way to a better America."
From Unequal Protection, 2nd Edition:
"If you wonder why and when giant corporations got the power to reign supreme over us, here's the story."
From Screwed:
"Once again, Thom Hartmann hits the bull's eye with a much needed exposé of the so-called 'free market.' Anyone concerned about the future of our nation needs to read Screwed now."
From Screwed:
"I think many of us recognize that for all but the wealthiest, life in America is getting increasingly hard. Screwed explores why, showing how this is no accidental process, but rather the product of conscious political choices, choices we can change with enough courage and commitment. Like all of Thom's great work, it helps show us the way forward."
From Cracking the Code:
"Thom Hartmann ought to be bronzed. His new book sets off from the same high plane as the last and offers explicit tools and how-to advice that will allow you to see, hear, and feel propaganda when it's directed at you and use the same techniques to refute it. His book would make a deaf-mute a better communicator. I want him on my reading table every day, and if you try one of his books, so will you."