Friday's Radio Show

Monday-Friday
noon-3:00 pm eastern
Tune in on satellite radio at SiriusXM Progress 127
Join Thom in our chatroom during the program!

Be sure to check out our videos: CARBON, LAST HOURS & GREEN WORLD RISING - narrated by Leonardo DiCaprio
Hour One: Brunch With Bernie - Senator Bernie Sanders (I-VT) takes your calls
Call in Live!
(202) 536-2370
Daily Poll
YES! The Syriza party wants to renegotiate Greek-Eurozone debt at any cost.
100% (1 vote)
NO! The new government will reach an agreement to stay in the Eurozone.
0% (0 votes)
Total votes: 1
Friday's TV Show

Monday-Friday
7:00 pm-8:00 pm eastern

Be sure to check out our new videos: CARBON, LAST HOURS & GREEN WORLD RISING - narrated by Leonardo DiCaprio
BIG PICTURE RUMBLE
- Jean Card, Jean Card Ink / U.S. News & World Report
- Christy Setzer, New Heights Communications
- Shelby Emmett, Attorney / Project 21
CONVERSATIONS WITH GREAT MINDS (Pt 2.) - Norman Lear, Prolific TV & Film Writer & Producer / Even This I Get to Experience
. . . LIVE from D.C. starting at 7pm eastern
Latest From The Big Picture
01:50
Andrew Lack - the newly installed Chief Executive of the Broadcasting Board of Governors - which runs American foreign news operations like the Voice of America - apparently has a problem with news. He told the New York Times today - "We are facing a number of challenges from entities like Russia Today which is out there pushing a point of view, the Islamic State in the Middle East, and groups like Boko Haram."
Say what?
For more on this check out the hashtag #NewsIsNotTerror.
Jan. 23, 2015 7:25 am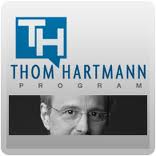 This month marks five years since the United States Supreme Court made their infamous ruling in the case of Citizens United v. FEC. That ruling turned a century of legal precedent on its head with the declaration that corporations have a First Amendment right to spend money in elections. And, that ruling opened the floodgates to massive spending levels in our political process.