Today's Radio Show

Monday-Friday
noon-3:00 pm eastern
Tune in on satellite radio at SiriusXM Progress 127
Join Thom in our chatroom during the program!
Missed the live program?
Subscribe to Thom's podcast
Coming up today on The Thom Hartmann Program - Your Home for the Resistance:
President's Day 2017
- America's LugenPress Problem...
- Get ready for The Republican's Tax Scam…
- Who Will Take The Blame for the 2017 Recession - Trump or Obama?
- Is Single Payer Coming to California? Wendell Potter, Deadly Spin/Nation on the Take/Tarbell
...LIVE from Washington, DC starting at 12pm Eastern...
Call in Live!
(202) 808-9925
Friday's TV Show

Monday-Friday
7:00 pm-10:30 pm eastern
Be sure to join Thom in our chatroom during the program!

Our newest video is here! Watch RESTORATION - plus check out CARBON, LAST HOURS & GREEN WORLD RISING - narrated by Leonardo DiCaprio & Thom Hartmann, directed by Leila Conners
THE BIG PICTURE: For Trump's Racist Base, Yesterday's Presser Was a YUGE Success...
BIG PICTURE INTERVIEW: Expect Another "Flint" Soon w/Pruitt Confirmed - Naomi Ages, Greenpeace USA
BIG PICTURE PANEL: National Guard For Immigration Roundups?
- Sam Bennett, Political Strategist/Ascend
- Scott Greer, The Daily Caller
BIG PICTURE FACT: Air Pollution Now Linked to 2.7 Million Preterm Births
...LIVE from Washington, DC starting at 7pm Eastern...
Latest From The Big Picture
27:51
On tonight's Big Picture, Thom discusses Scott Pruitt's confirmation to head the EPA and what it means for environmental protections in the United States with Naomi Ages of Greenpeace. Then, Thom talks to Scott Greer of the Daily Caller and political strategist Sam Bennett about Trump's bizarre press conference and interaction with the media, and a House vote paving the way to defund Planned Parenthood.
For more information on the stories we've covered visit our websites at thomhartmann.com - freespeech.org - and RT.com. You can also watch tonight's show on Hulu - at Hulu.com/THE BIG PICTURE and over at The Big Picture YouTube page. And - be sure to check us out on Facebook and Twitter!
Feb. 17, 2017 2:07 pm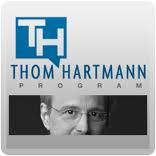 After years of anticipation, Trump and the GOP have finally begun to unveil their healthcare agenda - and to paraphrase CBS' chief Les Moonves: it might not be good for America, but it sure will be good for the insurance companies!