Today's Radio Show

Monday-Friday
noon-3:00 pm eastern
Tune in on satellite radio at SiriusXM Progress 127
Join Thom in our chatroom during the program!

Be sure to check out our new videos: CARBON & LAST HOURS
- both narrated by Leonardo DiCaprio
Hour One: Brunch With Bernie - Senator Bernie Sanders (I-VT) takes your calls
Call in Live!
1-866-987-THOM (8466)
1-866-745-CONS (2667)
+ 44 870 974 9686
Daily Poll
YES! And it's happening now in Republican-controlled states.
0% (0 votes)
YES! Go to gregpalast.com for more information.
100% (1 vote)
Total votes: 1
Thursday's TV Show

Monday-Friday
7:00 pm-8:00 pm eastern

Be sure to check out our new videos: CARBON, LAST HOURS & GREEN WORLD RISING - narrated by Leonardo DiCaprio
NEED TO KNOW: The Bush fear machine is baaack - America's Lawyer Mike Papantonio, Ring of Fire Radio
SCREWED: EXPOSED: GOP threatens millions of voters - Greg Palast, Al Jazeera, BBC News, The Guardian / Billionaires & Ballot Bandits
GREEN REPORT: We need a new environmentalism...NOW - James Gustave 'Gus' Speth, Angels By the River / Natural Resources Defense Council (NRDC) / World Resources Institute
YOUR TAKE / MY TAKE
DEBUT! Episode 3 - GREEN WORLD RISING
. . . LIVE from D.C. starting at 7pm eastern
Latest From The Big Picture
12:39
As climate change continues to rear its ugly head - it's time to start talking about the actions that need to be taken to save our planet. Here's the premiere of the latest video from Leonard DiCaprio and yours truly - www.GreenWorldRising.org.
Oct. 31, 2014 12:04 pm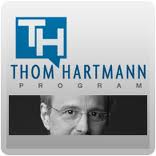 According to UNICEF, even in the world's richest countires, children remain "the most enduring victims" of the recession. In the last six years, 2.6 million more kids have fallen below the poverty line, and more than half of them live right here in the United States.