Today's Radio Show

Monday-Friday
noon-3:00 pm eastern
Tune in on satellite radio at SiriusXM Progress 127
Join Thom in our chatroom during the program!

Be sure to check out our videos: CARBON, LAST HOURS & GREEN WORLD RISING - narrated by Leonardo DiCaprio
Hour One: Brunch With Bernie - Senator Bernie Sanders (I-VT) takes your calls
Call in Live!
(202) 536-2370
Daily Poll
YES! No one would work if they can get paid not to.
0% (0 votes)
NO! That's just a Republican talking point used to justify benefit cuts.
100% (21 votes)
Total votes: 21
Thursday's TV Show

Monday-Friday
7:00 pm-8:00 pm eastern

Be sure to check out our new videos: CARBON, LAST HOURS & GREEN WORLD RISING - narrated by Leonardo DiCaprio
NEED TO KNOW: Damn the indictment...full speed ahead for Perry - America's Lawyer Mike Papantonio, Ring of Fire Radio
SCREWED: EXPOSED...GOP reinvents Medicaid expansion - Wendell Potter, Deadly Spin / Center for Public Integrity / Center for Media and Democracy
BEST OF THE REST: Isn't it time for a universal fracking ban? John Rumpler, Environment America
PLUS, Why the GOP won't fix the REAL deficits - David Laska, New York State Republican Party
GEEKY SCIENCE: Depressed? New study reveals why...
DAILY TAKE: Billionaires won't be happy until America becomes Greece...
. . . LIVE from D.C. starting at 7pm eastern
Latest From The Big Picture
02:20
The Bad! Rush Limbaugh! During a recent broadcast of his radio program - the conservative talk show host offered his - well - unique theory as to why so many of the forecasts about winter storm Juno ended up being inaccurate. Let me guess - George Soros creates the weather with the help of Hollywood. You've really outdone yourself this time - Rush. Tune in.
Jan. 30, 2015 6:24 am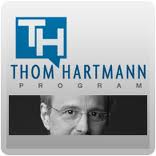 Lawmakers on both sides of the aisle have been talking a lot about the middle class. But, that talk is cheap as long as their in bed with Wall Street.