Thursday's Radio Show

Monday-Friday
noon-3:00 pm eastern
Tune in on satellite radio at SiriusXM Progress 127
Join Thom in our chatroom during the program!
Missed the live program?
Subscribe to Thom's podcast
Coming up today on The Thom Hartmann Program - Your Home for the Resistance:
Anything Goes Thursday
- Have Your Questions Ready? Congressman Mark Pocan (D-WI, 2nd District) Talks Issues of the Day w/Thom & Takes Your Calls...and, from everyone at the Thom Hartmann Program: CONGRATS to Rep. Pocan on being elected Co-Chair of the Congressional Progressive Caucus!!
- Meet the Pastor Running as a Progressive...Republican! Rev. Robb Ryerse, Candidate for Congress (R-AR, 3rd District)
...LIVE from Washington, DC starting at 12pm Eastern...
Call in Live!
(202) 808-9925
Thursday's TV Show

Monday-Friday
7:00 pm-10:30 pm eastern
Be sure to join Thom in our chatroom during the program!

Our newest video is here! Watch RESTORATION - plus check out CARBON, LAST HOURS & GREEN WORLD RISING - narrated by Leonardo DiCaprio & Thom Hartmann, directed by Leila Conners
THE BIG PICTURE - What Would America Look Like Without the EPA?
BIG PICTURE INTERVIEW: Without Scientists the World Will Dramatically Change - Nate James, AFGE Local 3331/EPA
BIG PICTURE PANEL: The Real Reason Why The Guardian Journalist Was Attacked
- Zaid Jilani, The Intercept
- Bryan Pruitt, Red State
BIG PICTURE FACT: Eat Chocolate to Live Longer...Really!
...LIVE from Washington, DC starting at 7pm Eastern...
Latest From The Big Picture
00:32
Big Picture Fact Of the Day
For more information on the stories we've covered visit our websites at thomhartmann.com - freespeech.org - and RT.com. You can also watch tonight's show on Hulu - at Hulu.com/THE BIG PICTURE and over at The Big Picture YouTube page. And - be sure to check us out on Facebook and Twitter!
May. 25, 2017 2:33 pm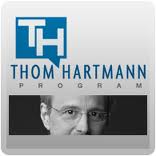 The GOP healthcare bill is wildly unpopular.

In fact, the latest polls show that it has an approval rating of just 21 percent.

The CBO says that 51 million Americans would be uninsured under the Republican party's so-called healthcare plan if it becomes law.

So why are Republicans so devoted to forcing it down our throats?