Friday's Radio Show

Monday-Friday
noon-3:00 pm eastern
Tune in on satellite radio at SiriusXM Progress 127
Join Thom in our chatroom during the program!
Missed the live program?
Subscribe to Thom's podcast
Coming up today on The Thom Hartmann Program - Your Home for the Resistance:
Call in Live!
(202) 808-9925
Friday's TV Show

Monday-Friday
7:00 pm-10:30 pm eastern
Be sure to join Thom in our chatroom during the program!

Our newest video is here! Watch RESTORATION - plus check out CARBON, LAST HOURS & GREEN WORLD RISING - narrated by Leonardo DiCaprio & Thom Hartmann, directed by Leila Conners
THE BIG PICTURE: Are Democrats Finally Learning How to Fight?
BIG PICTURE INTERVIEW: What Democrats Can Learn From the Montana Election - Richard Eskow, The Zero Hour (We Act Radio & FSTV)/Campaign for America's Future
BIG PICTURE PANEL: The GOP's War on Journalists Escalates
- Scott Greer, The Daily Caller
- Valerie Ervin, Working Families Party
BIG PICTURE FACT: More Proof of the 'Gut-Brain' Connection...
…LIVE from Washington, DC starting at 7pm Eastern…
Latest From The Big Picture
27:49
On tonight's Big Picture, Thom Hartmann talks with Richard Eskow about the disappointing win of 'body slam' Gianforte in Montana as well as a few victories for Democrats in New York. Then he talks with Scott Greer and Valerie Ervin about the war on terror, a new infrastructure plan introduced by democrats, and the republican's war on the press.
For more information on the stories we've covered visit our websites at thomhartmann.com - freespeech.org - and RT.com. You can also watch tonight's show on Hulu - at Hulu.com/THE BIG PICTURE and over at The Big Picture YouTube page. And - be sure to check us out on Facebook and Twitter!
May. 26, 2017 2:06 pm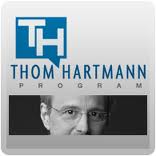 Was Greg Gianforte's Montana meltdown his way of admitting that the GOP's healthcare bill is a disaster in the making?

After another CBO report showed what a disaster their healthcare bill would be, Republicans are lashing out - verbally AND physically.

Call it the body slam heard 'round the world.