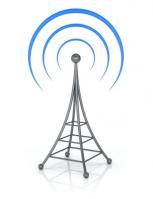 The Thom Hartmann Program can be heard on SiriusXM and stations across all states and three continents, on AM and FM stations. It can be heard on the radio-only channels on some local cable networks.

The programme can also be seen in vision on many local cable TV networks.

Although many station carry the show live, others delay transmission. The times in the table below are local time in the individual state and are subject to change by the radio and TV stations listed.

No station close to you? Then you can listen live online, or subscribe to a podcast and listen when you like.
FIND YOUR NEAREST STATION

UNITED STATES - NATIONALLY:: SiriusXM
AL | AK | AR | AZ | CA | CO | CT | DE | DC | FL | GA | HI | ID | IL | IN | IA | KS | KT |
LA | MA | ME | MD | MI | MN | MS | MO | MT | NC | ND | NE | NH | NJ | NM | NV | NY |OH | OK | OR | PA | RI | SC | SD | TN | TX | UT | VA | VT | WA | WI | WV | WY

AND AROUND THE WORLD
AFRICA | ASIA | EUROPE | NORTH AMERICA | SOUTH AMERICA | PACIFIC