Today's Radio Show

Monday-Friday
noon-3:00 pm eastern
Tune in on satellite radio at SiriusXM Progress 127
Join Thom in our chatroom during the program!
Missed the live program?
Subscribe to Thom's podcast
Coming up today on The Thom Hartmann Program - Your Home for the Resistance:
On the show today...
Broadcasting LIVE from the American Postal Workers Union,
Mark Dimondstein, President, on with Thom now....
It's Anything Goes Today!
Call in Live!
(202) 808-9925
Latest Videos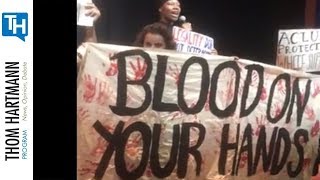 06:24
Electing Roy Moore will be a turning point for white America that they won't be able to walk back, what do you think is going to be the consequences of a racist, xenophobic and misogynist like Roy Moore getting elected?
Dec. 12, 2017 3:05 pm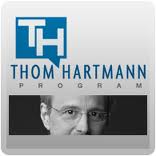 John Gray in his article from 2004 or earlier, "A Day in the Life of Joe Republican", explains eloquently the attitude of conservatives towards protecting the people from the greed of big corporations.