Monday's Radio Show

Monday-Friday
noon-3:00 pm eastern
Tune in on satellite radio at SiriusXM Progress 127
Join Thom on our YouTube and Facebook pages during the show.
Missed the live program?
Subscribe to Thom's podcast
Coming up today on The Thom Hartmann Program - Your Home for the Resistance:
...LIVE from 12-3pm Eastern...Check out our Facebook page for what's on the show today...and follow Thom on Twitter
Join me for a once-in-a-lifetime luxury Alaskan Cruise on the Regent Seven Seas Mariner – Next July 24.
Call KEENE LUXURY TRAVEL @800-856-1155. This is a luxury all suite all with balconies cruise with special discounts and is all inclusive. This include roundtrip air, transfers, all shore excursions, all meals with may fine restaurants to choose from, all beverages including wine & spirits, all gratuities (no tipping!) and free wifi.
And did I mention - We''ll be Getting Active! Onboard with special events with Your's Truly ME. Reserve your Suite Today by Contacting Keene Luxury Travel "The Thom Hartman Group", call 800-856-1155
http://www.keeneluxurytravel.com/rssc/th-alaska/
Call in Live!
(202) 808-9925
Got A Rant???
You, too, can be a talk show host! Or at least get your rant out to our 6.25 million-listener audience.
Got a rant that you'd like to share with others, and would like to have highlighted on the Thom Hartmann Program?
Upload yours to YouTube, and then post it here. The time limit is 2 minutes (shorter is even better), and, of course, no obscenity, threats, or depictions or words that can't be said on the radio or TV.
Every month, we'll select one or two to play on the air.
Latest Videos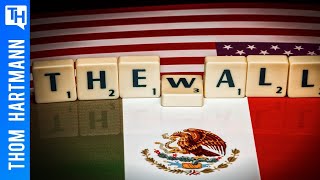 09:04
Donald Trump declares a national emergency to build Border Wall that could turn America into East Berlin?
Feb. 11, 2019 2:41 pm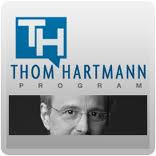 It's time to take another step forward in fine-tuning our republic and abolish the Electoral College.
America's Founders and Framers thought they could use the Electoral College to prevent somebody like Donald Trump from ever becoming president. Unfortunately, they were wrong, and now we're paying the price.