Wednesday's Radio Show

Monday-Friday
noon-3:00 pm eastern
Tune in on satellite radio at SiriusXM Progress 127
Join Thom in our chatroom during the program!
Missed the live program?
Subscribe to Thom's podcast
Coming up today on The Thom Hartmann Program - Your Home for the Resistance:
- What GOP Healthcare "Choice" Means
- World Leaders Skip Out On Trump
- Don't Get Sick! And, If You Do, Die Quickly? Charles Sauer, The Market Institute
...LIVE from Washington, DC starting at 12pm Eastern...
Call in Live!
(202) 808-9925
Daily Poll
Yes - They can't deny it anymore
0%
No - They'll keep their head in the sand
100%
Latest Videos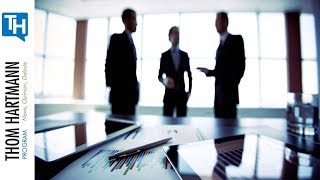 05:57
Thom talks Donald Trump and the interesting group of people who head his administration, a lot of them are from the corporate world... and they are now tasked with regulating the industries they once championed. This won't be good.
Sep. 21, 2017 2:27 pm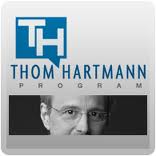 Just how seriously should people be treating the threat from Graham-Cassidy?

Don't believe the Republican lies.

The Graham-Cassidy bill that they're trying to force the Congress without so much as a hearing is the cruelest attempt at Obamacare repeal yet.

It's also complete repudiation of our nation's founding values.