Today's Radio Show

Monday-Friday
noon-3:00 pm eastern
Tune in on satellite radio at SiriusXM Progress 127
Join Thom in our chatroom during the program!
Missed the live program?
Subscribe to Thom's podcast
Coming up today on The Thom Hartmann Program - Your Home for the Resistance:
- Old White GOP'er Goes Berserk When Young People Ask for Sex Ed...When Do We Stop Electing FOOLS?!
- Household Debt Has Skyrocketed Bringing the END Closer...
- We Could Have Ended World Poverty 7 Times Over With Last Year's Morbidly Rich Profits...
- A Decade After the Crash...Why is the Senate Moving to Roll Back Bank Rules? Senator Sherrod Brown (D-OH)
...LIVE from 12-3pm Eastern...Check out our Facebook page for more details!
Call in Live!
(202) 808-9925
Daily Poll
Include Big Bright Pictures?
16%
Have Someone Read It To Him?
4%
Elect Someone Who Cares Next Time Around?
80%
Latest Videos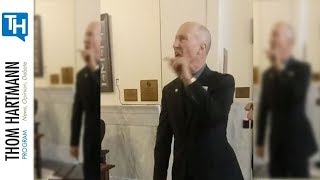 09:19
In a time when kids are becoming more and more politically active, getting out there and taking stake in their democracy, Republicans like Idaho State Senator Dan Foreman, are doing their best to discourage them? Why !
Feb. 20, 2018 2:36 pm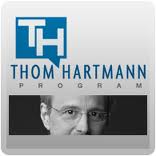 The meme that I was hearing over and over after the Florida shooting, and I was yelling at the TV, the meme that they kept promoting that was making me so crazy was, "oh, if you see something, say something - we should have been able to see this coming." As if to say that only in the United States do we have people who have mental illness problems. This is just total crap.