Monday's Radio Show

Monday-Friday
noon-3:00 pm eastern
Tune in on satellite radio at SiriusXM Progress 127
Join Thom in our chatroom during the program!
Missed the live program?
Subscribe to Thom's podcast
Coming up today on The Thom Hartmann Program - Your Home for the Resistance:
Call in Live!
(202) 808-9925
Got A Rant???
You, too, can be a talk show host! Or at least get your rant out to our 6.25 million-listener audience.
Got a rant that you'd like to share with others, and would like to have highlighted on the Thom Hartmann Program?
Upload yours to YouTube, and then post it here. The time limit is 2 minutes (shorter is even better), and, of course, no obscenity, threats, or depictions or words that can't be said on the radio or TV.
Every month, we'll select one or two to play on the air.
Latest Videos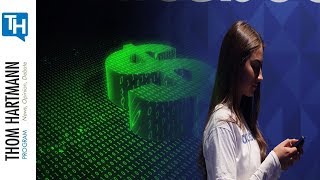 12:52
The Cambridge Analytica scandal is not a scandal to everyone. Libertarian Charles Sauer believes that facebook and Cambridge Analytica didn't do anything wrong, and that it's up to the market to make moral decisions...
Mar. 9, 2018 3:32 pm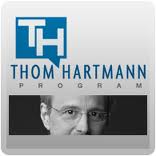 It's time to run bigger, better and harder on trade policies.