Tuesday's Radio Show

Monday-Friday
noon-3:00 pm eastern
Tune in on satellite radio at SiriusXM Progress 127
Join Thom in our chatroom during the program!
Missed the live program?
Subscribe to Thom's podcast
Coming up today on The Thom Hartmann Program - Your Home for the Resistance:
- Old White GOP'er Goes Berserk When Young People Ask for Sex Ed...When Do We Stop Electing FOOLS?!
- Household Debt Has Skyrocketed Bringing the END Closer...
- We Could Have Ended World Poverty 7 Times Over With Last Year's Morbidly Rich Profits...
- A Decade After the Crash...Why is the Senate Moving to Roll Back Bank Rules? Senator Sherrod Brown (D-OH)
...LIVE from 12-3pm Eastern...Check out our Facebook page for more details!
Call in Live!
(202) 808-9925
Daily Poll
Include Big Bright Pictures?
16%
Have Someone Read It To Him?
3%
Elect Someone Who Cares Next Time Around?
81%
Latest Videos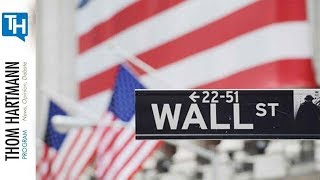 05:43
A decade after the crash of 2018 and
Feb. 21, 2018 2:17 pm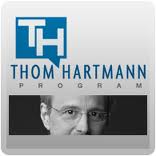 Two simple changes to U.S. law, both things based in other laws that we already know and like, could solve most of America's gun violence problem:

1. Treat all semi-automatic weapons in a similar way under the same laws as fully-automatic weapons.
2. Regulate gun ownership and usage the same way we regulate car ownership and usage.