Monday's Radio Show

Monday-Friday
noon-3:00 pm eastern
Tune in on satellite radio at SiriusXM Progress 127
Join Thom in our chatroom during the program!
Missed the live program?
Subscribe to Thom's podcast
Coming up today on The Thom Hartmann Program - Your Home for the Resistance:
- How Republicans Are Born...
- Koch Brothers Reject the Senate Healthcare Bill...It's Not Mean Enough
- How Republicans Are Trying to "White Out" America's First Black President...
- The New GOP Age Tax - Ben Wikler, MoveOn.org
...LIVE from Washington, DC starting at 12pm Eastern...
Call in Live!
(202) 808-9925
Daily Poll
Yes! The GOP Is Mean Enough...
29%
No! Some Far Right Senators Don't Think It's Mean Enough
71%
Monday's TV Show

Monday-Friday
7:00 pm-10:30 pm eastern
Be sure to join Thom in our chatroom during the program!

Our newest video is here! Watch RESTORATION - plus check out CARBON, LAST HOURS & GREEN WORLD RISING - narrated by Leonardo DiCaprio & Thom Hartmann, directed by Leila Conners
THE BIG PICTURE: Who Will Win the Coming Democratic Civil War?
BIG PICTURE INTERVIEW: The "MORALLY BANKRUPT" GOP - Morris Pearl, Patriotic Millionaires
BIG PICTURE PANEL: Which Way Will the Democratic Party Go?
- Richard Eskow, The Zero Hour /Campaign for America's Future
- Michael Czin, Democratic Strategist
…LIVE from Washington, DC starting at 7pm Eastern…
Latest From The Big Picture
27:58
On tonight's Big Picture, Thom discusses with Morris Pearl how the secretive Senate health care bill that just rolled out will be good for wealthy patrons as opposed to YOUR health. Then he talks with Richard Eskow on the future of the Democratic party and if it will ever catchup to what the public is interested in, such as non corporate candidates like the UK has with Jeremy Corbyn.
For more information on the stories we've covered visit our websites at thomhartmann.com - freespeech.org - and RT.com. You can also watch tonight's show on Hulu - at Hulu.com/THE BIG PICTURE and over at The Big Picture YouTube page. And - be sure to check us out on Facebook and Twitter!
Jun. 26, 2017 3:06 pm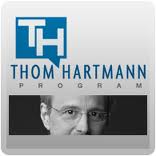 How can Senate Republicans possibly defend their healthcare bill when it's so obviously a ploy to pay for tax cuts for the rich by cutting Medicaid?

Even Republicans are now coming to the realization that the Senate Republican healthcare bill is terrible.