---
---
Become a Thom Supporter and Help Us Keep Our Non-Profit Stations
on the Air
Patreon support is used to fund the cost of providing the program to the non-profit community radio and TV sectors.


Sign by up clicking here
Our Latest Members Only Rant Video:
Trump and the Veterans


Discover what Trump is doing at Mar a Lago. It's frightening.



Today's Radio Show

Monday-Friday
noon-3:00 pm eastern
Tune in on satellite radio at SiriusXM Progress 127
Call in Live!
(202) 808-9925

This Week on the
Science Revolution
What Can We Learn From a 17% drop in Greenhouse Gas Emissions During the Coronavirus?
On the Science Revolution - President of Mercy For Animals, Leah Garcés drops by about the millions of animals that will be culled by suffocation, drowning, and shooting. She is concerned about the inhumane way we are dealing with the closure of meat plants and so am I.

Author & Professor, Seth Abramson is here on Trump's taking dangerous drugs during the Coronavirus pandemic- and why! And finally, Sierra Club's Ben Cushing is talking to me about the banks under fire for fossil fuel financing - when will it end?
Listen Here & Subscribe - The Science Revolution w/Thom Hartmann on Apple Podcasts
Jun. 1, 2020 5:08 pm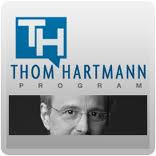 Looting is the word of the day, on the lips of every newscaster, the president, and elected officials across the country. And, indeed, looting is a major problem in America.
Latest Article

May. 28, 2020 10:27 am
by Thom Hartmann
May 28, 2020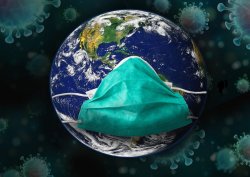 Every advanced democracy in the world has its coronavirus epidemic largely under control except the United States. And we're on the verge of melting down again because a substantial minority of Americans simply don't know the basic science of how an epidemic works and why wearing masks is part of breaking the epidemic chain.