Come Cruise with Thom Hartmann in July 2020
Prices start at $1199. Reserve your stateroom today by contacting Keene Luxury Travel, and mention the Thom Hartmann Group 800.856.1155 or go to https://www.keeneluxurytravel.com/th-bermuda/default.asp
-------------------------------------------------
Portland OR - Come See "This Land Sings" at the Alberta Rose Theater with a Special Appearance By Thom Hartmann
Saturday, Aug. 24: https://www.albertarosetheatre.com/tickets.html…
Sunday, Aug. 25: https://www.albertarosetheatre.com/tickets.html…
Join Opera Theater Oregon for a special performance of This Land Sings by Grammy® award winning composer Michael Daugherty. Inspired by radio programs of the New Deal, Daugherty's eleven original songs and five instrumental pieces blend original lyrics with music that draws from the simple, yet enduring folk melodies of musician and activist, Woody Guthrie. Also on the program is Michael Lanci's award-winning Songs for Joe Hill, inspired by the protest songs of 19th Century labor activist Joe Hill. OTO's presentation will be the NW premiere of both of these works!
Look forward to performances by Hannah Penn, Daniel Mobbs, Helen Huang, Lisa Neher, and OTO directors Nicholas Meyer, Lisa Lipton and Justin Ralls with stage direction by Julia Bray – with a special appearance by Portland's very own progressive talk radio host, Thom Hartmann as our radio announcer.
DATES (2019)
Saturday, August 24, at 7:30pm
Sunday, August 25, at 3:00pm
LOCATION
Alberta Rose Theatre | 3000 NE Alberta St. Portland, OR 97211
AlbertaRoseTheatre.com • 503-764-4131
-------------------------------------------------------
Become a Thom Supporter & Help Us Meet the Goal of 1000 Supporters
Tier 1 - Supporter (thank you)
Tier 2 - Weekly supporter-only video rant from Thom
Tier 3+ - Access to re-run video of the three-hour program at a time to suit you

Patreon support is used to fund the cost of providing the program to the non-profit community radio and TV sectors
Our New Member's only Vid: How Safe in Your Web Browser?

Click the Patreon button
Monday's Radio Show

Monday-Friday
noon-3:00 pm eastern
Tune in on satellite radio at SiriusXM Progress 127
Join Thom on our YouTube and Facebook pages during the show.
Missed the live program?
Subscribe to Thom's podcast
Coming up today on The Thom Hartmann Program - Your Home for the Resistance:
Call in Live!
(202) 808-9925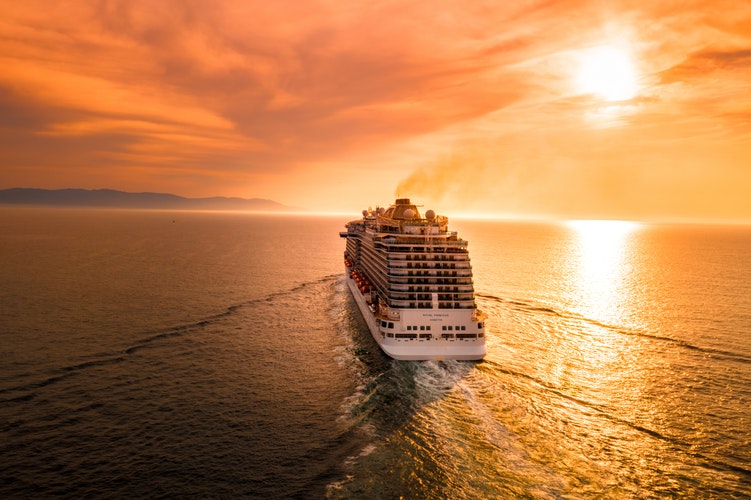 Come Cruise with Thom Hartmann in July 2020
Join me for an exciting Bermuda getaway aboard Oceania Cruises, the world's leading culinary and destination-focused cruise line. Set sail on the reimagined Insignia for 7 nights beginning July 25th 2020. Take advantage of Oceania Cruises' OLife Choice promotion, where you can choose shore excursions, a beverage package, or onboard credit – Oceania Cruises also includes Wifi! You'll also receive complimentary gratuities, a $50 onboard credit and two exclusive cocktail parties. Did I mention we are planning special onboard events with yours truly? Prices start at $1199.
Reserve your stateroom today by contacting Keene Luxury Travel, and mention the Thom Hartmann Group 800.856.1155
or go to https://www.keeneluxurytravel.com/th-bermuda/default.asp
Latest Videos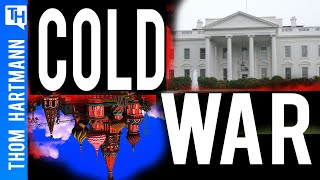 06:04
Thom reads from the Russia Trap: How a New Cold War with Russia Could Spiral into Nuclear Catastrophe!
Aug. 20, 2019 5:19 pm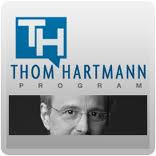 Mike Pence's and the GOP's war on women took a sinister turn this week when Planned Parenthood was forced to abandon Title X funding; they can no longer get payment for serving low income women for cancer screenings and STD treatments.