Thom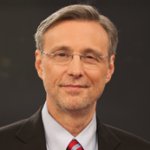 Thom Hartmann is a progressive national and internationally syndicated talk show host whose shows are available in over a half-billion homes worldwide. He's the New York Times bestselling, 4-times Project Censored Award-winning author of 24 books in print in 17 languages on five continents. Leonardo DiCaprio was inspired by Thom's book "The Last Hours of Ancient
Thom's Blog

Mar. 13, 2021 10:25 am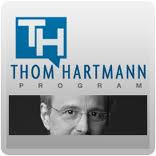 Hello All
Thom's blog in this space and moving to a new home.
Please follow us across to hartmannreport.com - this will be the only place going forward to read Thom's blog posts and articles.
From Unequal Protection, 2nd Edition:
"Beneath the success and rise of American enterprise is an untold history that is antithetical to every value Americans hold dear. This is a seminal work, a godsend really, a clear message to every citizen about the need to reform our country, laws, and companies."
From Screwed:
"The powers that be are running roughshod over the powers that OUGHT to be. Hartmann tells us what went wrong — and what you and I can do to help set American right again."
From The Thom Hartmann Reader:
"With the ever-growing influence of corporate CEOs and their right-wing allies in all aspects of American life, Hartmann's work is more relevant than ever. Throughout his career, Hartmann has spoken compellingly about the value of people-centered democracy and the challenges that millions of ordinary Americans face today as a result of a dogma dedicated to putting profit above all else. This collection is a rousing call for Americans to work together and put people first again."
From Unequal Protection, 2nd Edition:
"Hartmann combines a remarkable piece of historical research with a brilliant literary style to tell the grand story of corporate corruption and its consequences for society with the force and readability of a great novel."
From Screwed:
"Hartmann speaks with the straight talking clarity and brilliance of a modern day Tom Paine as he exposes the intentional and systematic destruction of America's middle class by an alliance of political con artists and outlines a program to restore it. This is Hartmann at his best. Essential reading for those interested in restoring the institution that made America the envy of the world."