WHY I AM ASKING FOR YOUR SUPPORT AT PATREON?
Your support of the program is invaluable. Producing the Thom Hartmann Program is a labor of love for the team, but doesn't come without cost. We supply the program to non-profit, community and volunteer radio and cable stations across the US. However, this isn't cost-free and being a supporter through Patreon means you can help us to meet some of the bills, to allow us to continue free supply to the non-profit sector.
As a way of saying thank you, we would like to give you something back for your support at various levels. Every weekday, the live Thom Hartmann Program three hour program is recorded exclusively for Patreon supporters. Unedited, the full three-hour video will be right here on the Patreon page, within a couple of hours of the end of the live program. And we're also providing extra videos exclusive to sponsors.
Sponsor Special: How to Stop Your Food From Killing You. The American diet is now killing more people than high blood pressure and smoking
Become a Thom Supporter- Click the Patreon button
Thom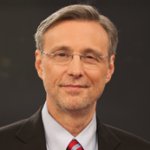 Thom Hartmann is a progressive national and internationally syndicated talk show host whose shows are available in over a half-billion homes worldwide. He's the New York Times bestselling, 4-times Project Censored Award-winning author of 24 books in print in 17 languages on five continents. Leonardo DiCaprio was inspired by Thom's book "The Last Hours of Ancient
Thom's Blog
Apr. 24, 2019 8:14 am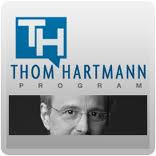 Here are a few tips to the up-and-coming crop of progressive podcasters from somebody who's been doing it for around 15 years.
From Screwed:
"The powers that be are running roughshod over the powers that OUGHT to be. Hartmann tells us what went wrong — and what you and I can do to help set American right again."
From The Thom Hartmann Reader:
"Through compelling personal stories, Hartmann presents a dramatic and deeply disturbing picture of humans as a profoundly troubled species. Hope lies in his inspiring vision of our enormous unrealized potential and his description of the path to its realization."
From Screwed:
"Once again, Thom Hartmann hits the bull's eye with a much needed exposé of the so-called 'free market.' Anyone concerned about the future of our nation needs to read Screwed now."
From The Thom Hartmann Reader:
"With the ever-growing influence of corporate CEOs and their right-wing allies in all aspects of American life, Hartmann's work is more relevant than ever. Throughout his career, Hartmann has spoken compellingly about the value of people-centered democracy and the challenges that millions of ordinary Americans face today as a result of a dogma dedicated to putting profit above all else. This collection is a rousing call for Americans to work together and put people first again."
From Unequal Protection, 2nd Edition:
"If you wonder why and when giant corporations got the power to reign supreme over us, here's the story."