Thom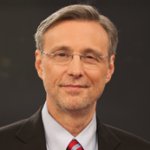 Thom Hartmann is a progressive national and internationally syndicated talkshow host whose shows are available in over a half-billion homes worldwide. He's the New York Times bestselling, 4-times Project Censored Award winning author of 24 books in print in 17 languages on five continents. Leonardo DiCaprio was inspired by Thom's book "The Last Hours of Ancient S
Thom's Blog
Sep. 21, 2017 2:27 pm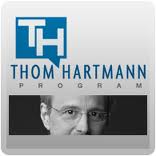 Just how seriously should people be treating the threat from Graham-Cassidy?

Don't believe the Republican lies.

The Graham-Cassidy bill that they're trying to force the Congress without so much as a hearing is the cruelest attempt at Obamacare repeal yet.

It's also complete repudiation of our nation's founding values.

From Unequal Protection, 2nd Edition:
"If you wonder why and when giant corporations got the power to reign supreme over us, here's the story."
From Screwed:
"The powers that be are running roughshod over the powers that OUGHT to be. Hartmann tells us what went wrong — and what you and I can do to help set American right again."
From Screwed:
"Thom Hartmann's book explains in simple language and with concrete research the details of the Neo-con's war against the American middle class. It proves what many have intuited and serves to remind us that without a healthy, employed, and vital middle class, America is no more than the richest Third World country on the planet."
From The Thom Hartmann Reader:
"With the ever-growing influence of corporate CEOs and their right-wing allies in all aspects of American life, Hartmann's work is more relevant than ever. Throughout his career, Hartmann has spoken compellingly about the value of people-centered democracy and the challenges that millions of ordinary Americans face today as a result of a dogma dedicated to putting profit above all else. This collection is a rousing call for Americans to work together and put people first again."
From Screwed:
"If we are going to live in a Democracy, we need to have a healthy middle class. Thom Hartmann shows us how the 'cons' have wronged this country, and tells us what needs to be done to reclaim what it is to be American."