Thom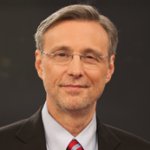 Thom Hartmann is a progressive national and internationally syndicated talkshow host whose shows are available in over a half-billion homes worldwide. He's the New York Times bestselling, 4-times Project Censored Award winning author of 24 books in print in 17 languages on five continents. Leonardo DiCaprio was inspired by Thom's book "The Last Hours of Ancient S
Thom's Blog
Oct. 17, 2017 2:43 pm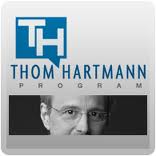 Conservatives supposedly hate freeloaders.

So why do they support right to work laws - which literally legalize freeloading?

Our nation's nine unelected monarchs on the Supreme Court are poised to deal yet another blow to organized labor.

From Screwed:
"Thom Hartmann's book explains in simple language and with concrete research the details of the Neo-con's war against the American middle class. It proves what many have intuited and serves to remind us that without a healthy, employed, and vital middle class, America is no more than the richest Third World country on the planet."
From The Thom Hartmann Reader:
"Right through the worst of the Bush years and into the present, Thom Hartmann has been one of the very few voices constantly willing to tell the truth. Rank him up there with Jon Stewart, Bill Moyers, and Paul Krugman for having the sheer persistent courage of his convictions."
From The Thom Hartmann Reader:
"Thom Hartmann channels the best of the American Founders with voice and pen. His deep attachment to a democratic civil society is just the medicine America needs."
From Screwed:
"I think many of us recognize that for all but the wealthiest, life in America is getting increasingly hard. Screwed explores why, showing how this is no accidental process, but rather the product of conscious political choices, choices we can change with enough courage and commitment. Like all of Thom's great work, it helps show us the way forward."
From Screwed:
"If we are going to live in a Democracy, we need to have a healthy middle class. Thom Hartmann shows us how the 'cons' have wronged this country, and tells us what needs to be done to reclaim what it is to be American."