Thom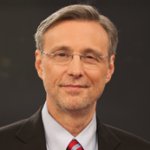 Thom Hartmann is a progressive national and internationally syndicated talk show host whose shows are available in over a half-billion homes worldwide. He's the New York Times bestselling, 4-times Project Censored Award-winning author of 24 books in print in 17 languages on five continents. Leonardo DiCaprio was inspired by Thom's book "The Last Hours of Ancient
Thom's Blog
May. 29, 2020 4:33 pm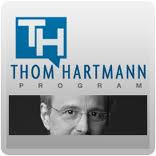 Donald Trump wants to go after social media because Twitter pointed out one of his lies. And, in fact, social media has done a lot of damage to America and the American body politic, with the most visible example being it's help in putting Donald Trump in the White House in 2016.
From The Thom Hartmann Reader:
"Right through the worst of the Bush years and into the present, Thom Hartmann has been one of the very few voices constantly willing to tell the truth. Rank him up there with Jon Stewart, Bill Moyers, and Paul Krugman for having the sheer persistent courage of his convictions."
From Unequal Protection, 2nd Edition:
"If you wonder why and when giant corporations got the power to reign supreme over us, here's the story."
From Screwed:
"The powers that be are running roughshod over the powers that OUGHT to be. Hartmann tells us what went wrong — and what you and I can do to help set American right again."
From Screwed:
"I think many of us recognize that for all but the wealthiest, life in America is getting increasingly hard. Screwed explores why, showing how this is no accidental process, but rather the product of conscious political choices, choices we can change with enough courage and commitment. Like all of Thom's great work, it helps show us the way forward."
From Unequal Protection, 2nd Edition:
"Hartmann combines a remarkable piece of historical research with a brilliant literary style to tell the grand story of corporate corruption and its consequences for society with the force and readability of a great novel."