Thom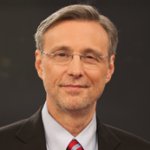 Thom Hartmann is a progressive national and internationally syndicated talk show host whose shows are available in over a half-billion homes worldwide. He's the New York Times bestselling, 4-times Project Censored Award-winning author of 24 books in print in 17 languages on five continents. Leonardo DiCaprio was inspired by Thom's book "The Last Hours of Ancient
Thom's Blog
Sep. 25, 2020 8:11 am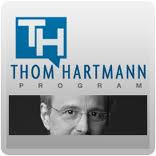 In the power grab to fill the Supreme Court seat announced
the same evening
as the death of Justice Ruth Bader Ginsburg, Mitch McConnell didn't do anything new. The GOP has a long history of playing hardball power politics.
From Cracking the Code:
"No one communicates more thoughtfully or effectively on the radio airwaves than Thom Hartmann. He gets inside the arguments and helps people to think them through—to understand how to respond when they're talking about public issues with coworkers, neighbors, and friends. This book explores some of the key perspectives behind his approach, teaching us not just how to find the facts, but to talk about what they mean in a way that people will hear."
From Screwed:
"Thom Hartmann's book explains in simple language and with concrete research the details of the Neo-con's war against the American middle class. It proves what many have intuited and serves to remind us that without a healthy, employed, and vital middle class, America is no more than the richest Third World country on the planet."
From The Thom Hartmann Reader:
"Thom Hartmann is a literary descendent of Ben Franklin and Tom Paine. His unflinching observations and deep passion inspire us to explore contemporary culture, politics, and economics; challenge us to face the facts of the societies we are creating; and empower us to demand a better world for our children and grandchildren."
From Unequal Protection, 2nd Edition:
"If you wonder why and when giant corporations got the power to reign supreme over us, here's the story."
From The Thom Hartmann Reader:
"Right through the worst of the Bush years and into the present, Thom Hartmann has been one of the very few voices constantly willing to tell the truth. Rank him up there with Jon Stewart, Bill Moyers, and Paul Krugman for having the sheer persistent courage of his convictions."