Thom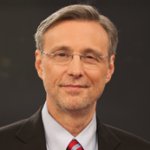 Thom Hartmann is a progressive national and internationally syndicated talk show host whose shows are available in over a half-billion homes worldwide. He's the New York Times bestselling, 4-times Project Censored Award-winning author of 24 books in print in 17 languages on five continents. Leonardo DiCaprio was inspired by Thom's book "The Last Hours of Ancient
Thom's Blog
Sep. 24, 2020 3:27 pm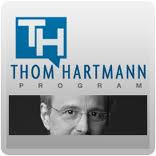 One of the big lessons that Donald Trump has learned through his years at the center of the New York tabloid media is that he can normalize just about anything.
When he was getting bad press because he was having an affair on his first wife, for example, he called newspapers pretending to be his own assistant to say that Marla Maples was astonished with "the best sex ever." It changed the entire newspaper narrative, and Trump proved to himself one more time that he can normalize just about anything.
From Screwed:
"I think many of us recognize that for all but the wealthiest, life in America is getting increasingly hard. Screwed explores why, showing how this is no accidental process, but rather the product of conscious political choices, choices we can change with enough courage and commitment. Like all of Thom's great work, it helps show us the way forward."
From Screwed:
"Once again, Thom Hartmann hits the bull's eye with a much needed exposé of the so-called 'free market.' Anyone concerned about the future of our nation needs to read Screwed now."
From The Thom Hartmann Reader:
"Thom Hartmann seeks out interesting subjects from such disparate outposts of curiosity that you have to wonder whether or not he uncovered them or they selected him."
From Unequal Protection, 2nd Edition:
"Beneath the success and rise of American enterprise is an untold history that is antithetical to every value Americans hold dear. This is a seminal work, a godsend really, a clear message to every citizen about the need to reform our country, laws, and companies."
From The Thom Hartmann Reader:
"Thom is a national treasure. Read him, embrace him, learn from him, and follow him as we all work for social change."