Thom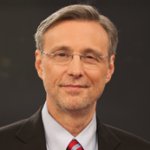 Thom Hartmann is a progressive national and internationally syndicated talkshow host whose shows are available in over a half-billion homes worldwide. He's the New York Times bestselling, 4-times Project Censored Award winning author of 24 books in print in 17 languages on five continents. Leonardo DiCaprio was inspired by Thom's book "The Last Hours of Ancient S
Thom's Blog
Jan. 11, 2019 1:47 pm
From The Thom Hartmann Reader:
"Thom is a national treasure. Read him, embrace him, learn from him, and follow him as we all work for social change."
From Unequal Protection, 2nd Edition:
"Hartmann combines a remarkable piece of historical research with a brilliant literary style to tell the grand story of corporate corruption and its consequences for society with the force and readability of a great novel."
From Screwed:
"Thom Hartmann's book explains in simple language and with concrete research the details of the Neo-con's war against the American middle class. It proves what many have intuited and serves to remind us that without a healthy, employed, and vital middle class, America is no more than the richest Third World country on the planet."
From Screwed:
"If we are going to live in a Democracy, we need to have a healthy middle class. Thom Hartmann shows us how the 'cons' have wronged this country, and tells us what needs to be done to reclaim what it is to be American."
From The Thom Hartmann Reader:
"Thom Hartmann seeks out interesting subjects from such disparate outposts of curiosity that you have to wonder whether or not he uncovered them or they selected him."