Thom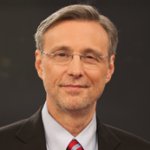 Thom Hartmann is a progressive national and internationally syndicated talk show host whose shows are available in over a half-billion homes worldwide. He's the New York Times bestselling, 4-times Project Censored Award-winning author of 24 books in print in 17 languages on five continents. Leonardo DiCaprio was inspired by Thom's book "The Last Hours of Ancient
Thom's Blog

Mar. 13, 2021 11:25 am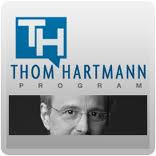 Hello All
Today, we are closing Thom's blog in this space and moving to a new home.
Please follow us across to hartmannreport.com - this will be the only place going forward to read Thom's blog posts and articles.
From Screwed:
"Once again, Thom Hartmann hits the bull's eye with a much needed exposé of the so-called 'free market.' Anyone concerned about the future of our nation needs to read Screwed now."
From Unequal Protection, 2nd Edition:
"Beneath the success and rise of American enterprise is an untold history that is antithetical to every value Americans hold dear. This is a seminal work, a godsend really, a clear message to every citizen about the need to reform our country, laws, and companies."
From The Thom Hartmann Reader:
"Thom Hartmann is a creative thinker and committed small-d democrat. He has dealt with a wide range of topics throughout his life, and this book provides an excellent cross section. The Thom Hartmann Reader will make people both angry and motivated to act."
From The Thom Hartmann Reader:
"Through compelling personal stories, Hartmann presents a dramatic and deeply disturbing picture of humans as a profoundly troubled species. Hope lies in his inspiring vision of our enormous unrealized potential and his description of the path to its realization."
From Cracking the Code:
"Thom Hartmann ought to be bronzed. His new book sets off from the same high plane as the last and offers explicit tools and how-to advice that will allow you to see, hear, and feel propaganda when it's directed at you and use the same techniques to refute it. His book would make a deaf-mute a better communicator. I want him on my reading table every day, and if you try one of his books, so will you."