Thom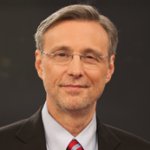 Thom Hartmann is a progressive national and internationally syndicated talkshow host whose shows are available in over a half-billion homes worldwide. He's the New York Times bestselling, 4-times Project Censored Award winning author of 24 books in print in 17 languages on five continents. Leonardo DiCaprio was inspired by Thom's book "The Last Hours of Ancient S
Thom's Blog
Jun. 22, 2017 2:56 pm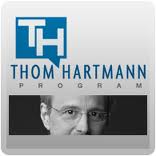 Poll after poll shows that America is a democratic socialist country.

So why do Democrats like failed Georgia congressional candidate Jon Ossoff continue to run on a Republican-lite message? Is it time for Democrats to move left?

After this week's disappointing loss in the special runoff election for 6th District of Georgia, Democrats are looking for answers.

From The Thom Hartmann Reader:
"Thom Hartmann is a literary descendent of Ben Franklin and Tom Paine. His unflinching observations and deep passion inspire us to explore contemporary culture, politics, and economics; challenge us to face the facts of the societies we are creating; and empower us to demand a better world for our children and grandchildren."
From Screwed:
"The powers that be are running roughshod over the powers that OUGHT to be. Hartmann tells us what went wrong — and what you and I can do to help set American right again."
From Screwed:
"Hartmann speaks with the straight talking clarity and brilliance of a modern day Tom Paine as he exposes the intentional and systematic destruction of America's middle class by an alliance of political con artists and outlines a program to restore it. This is Hartmann at his best. Essential reading for those interested in restoring the institution that made America the envy of the world."
From Cracking the Code:
"In Cracking the Code, Thom Hartmann, America's most popular, informed, and articulate progressive talk show host and political analyst, tells us what makes humans vulnerable to unscrupulous propagandists and what we can do about it. It is essential reading for all Americans who are fed up with right-wing extremists manipulating our minds and politics to promote agendas contrary to our core values and interests."
From The Thom Hartmann Reader:
"In an age rife with media-inspired confusion and political cowardice, we yearn for a decent, caring, deeply human soul whose grasp of the problems confronting us provides a light by which we can make our way through the quagmire of lies, distortions, pandering, and hollow self-puffery that strips the American Dream of its promise. How lucky we are, then, to have access to the wit, wisdom, and willingness of Thom Hartmann, who shares with us here that very light, grown out of his own life experience."