Thom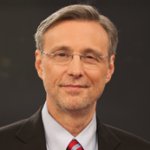 Thom Hartmann is a progressive national and internationally syndicated talk show host whose shows are available in over a half-billion homes worldwide. He's the New York Times bestselling, 4-times Project Censored Award-winning author of 24 books in print in 17 languages on five continents. Leonardo DiCaprio was inspired by Thom's book "The Last Hours of Ancient
Thom's Blog
Nov. 25, 2020 6:04 pm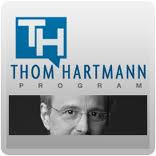 Donald Trump's treason extends far beyond his efforts to damage Americans belief in our form of government, our elected democratic republic, that Trump's oligarch buddies in Saudi Arabia, Russia and China also regularly disparage.
Trump's also actively damaging the ability of the incoming Biden administration to aid Americans during the Trump Depression, and to get the virus in check. In this, he has help from Steve Mnuchin and Mitch McConnell.
From Screwed:
"The powers that be are running roughshod over the powers that OUGHT to be. Hartmann tells us what went wrong — and what you and I can do to help set American right again."
From Unequal Protection, 2nd Edition:
"Hartmann combines a remarkable piece of historical research with a brilliant literary style to tell the grand story of corporate corruption and its consequences for society with the force and readability of a great novel."
From Cracking the Code:
"Thom Hartmann ought to be bronzed. His new book sets off from the same high plane as the last and offers explicit tools and how-to advice that will allow you to see, hear, and feel propaganda when it's directed at you and use the same techniques to refute it. His book would make a deaf-mute a better communicator. I want him on my reading table every day, and if you try one of his books, so will you."
From Cracking the Code:
"No one communicates more thoughtfully or effectively on the radio airwaves than Thom Hartmann. He gets inside the arguments and helps people to think them through—to understand how to respond when they're talking about public issues with coworkers, neighbors, and friends. This book explores some of the key perspectives behind his approach, teaching us not just how to find the facts, but to talk about what they mean in a way that people will hear."
From Unequal Protection, 2nd Edition:
"Beneath the success and rise of American enterprise is an untold history that is antithetical to every value Americans hold dear. This is a seminal work, a godsend really, a clear message to every citizen about the need to reform our country, laws, and companies."