Thom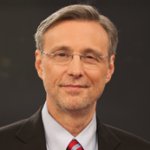 Thom Hartmann is a progressive national and internationally syndicated talk show host whose shows are available in over a half-billion homes worldwide. He's the New York Times bestselling, 4-times Project Censored Award-winning author of 24 books in print in 17 languages on five continents. Leonardo DiCaprio was inspired by Thom's book "The Last Hours of Ancient
Thom's Blog

Mar. 13, 2021 11:25 am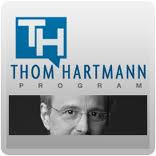 Hello All
Today, we are closing Thom's blog in this space and moving to a new home.
Please follow us across to hartmannreport.com - this will be the only place going forward to read Thom's blog posts and articles.
From Screwed:
"Thom Hartmann's book explains in simple language and with concrete research the details of the Neo-con's war against the American middle class. It proves what many have intuited and serves to remind us that without a healthy, employed, and vital middle class, America is no more than the richest Third World country on the planet."
From The Thom Hartmann Reader:
"Through compelling personal stories, Hartmann presents a dramatic and deeply disturbing picture of humans as a profoundly troubled species. Hope lies in his inspiring vision of our enormous unrealized potential and his description of the path to its realization."
From Screwed:
"The powers that be are running roughshod over the powers that OUGHT to be. Hartmann tells us what went wrong — and what you and I can do to help set American right again."
From The Thom Hartmann Reader:
"Never one to shy away from the truth, Thom Hartmann's collected works are inspiring, wise, and compelling. His work lights the way to a better America."
From Screwed:
"If we are going to live in a Democracy, we need to have a healthy middle class. Thom Hartmann shows us how the 'cons' have wronged this country, and tells us what needs to be done to reclaim what it is to be American."