Oct. 6, 2015 2:38 pm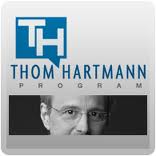 There's one thing that both progressives and conservatives can agree on, and they can quote both FDR and Ronald Reagan on it.

And that is that, "The best welfare program is a job."

FDR extended the idea to say that when there are no jobs, the government should act as an employer of last resort.

Latest Headlines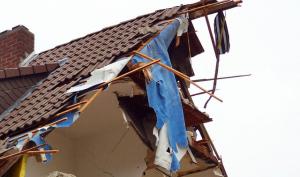 The US says an investigation is underway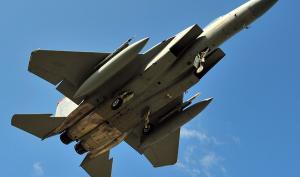 A Russian aircraft entered Turkish airspace near the Syrian border on Saturday, prompting Turkey to scramble two F-16 jets to intercept it
Images of Thom
From Cracking the Code:
"In Cracking the Code, Thom Hartmann, America's most popular, informed, and articulate progressive talk show host and political analyst, tells us what makes humans vulnerable to unscrupulous propagandists and what we can do about it. It is essential reading for all Americans who are fed up with right-wing extremists manipulating our minds and politics to promote agendas contrary to our core values and interests."
—
David C. Korten
,
author of The Great Turning: From Empire to Earth Community and When Corporations Rule the World and board chair of YES! magazine
From The Thom Hartmann Reader:
"Right through the worst of the Bush years and into the present, Thom Hartmann has been one of the very few voices constantly willing to tell the truth. Rank him up there with Jon Stewart, Bill Moyers, and Paul Krugman for having the sheer persistent courage of his convictions."
—
Bill McKibben
,
author of Eaarth
From The Thom Hartmann Reader:
"In an age rife with media-inspired confusion and political cowardice, we yearn for a decent, caring, deeply human soul whose grasp of the problems confronting us provides a light by which we can make our way through the quagmire of lies, distortions, pandering, and hollow self-puffery that strips the American Dream of its promise. How lucky we are, then, to have access to the wit, wisdom, and willingness of Thom Hartmann, who shares with us here that very light, grown out of his own life experience."
—
Mike Farrell
,
actor, political activist, and author of Just Call Me Mike and Of Mule and Man
Latest From The Community
Latest Forum Posts
Latest Member Blogs
Thom Hartmann Newsletter
Don't miss out again. Receive our daily rundown of news, show highlights and random musings.
© 2015 Mythical Intelligence, inc. • Drupal site designed and maintained by
HollyIT