Feb. 5, 2016 6:40 am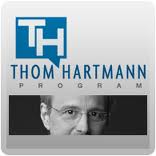 The big question right now is whether to call Hillary Clinton a progressive, or a "moderate."

And then there's the question of who is more electable in a general election: an unabashedly progressive democrat, like Bernie Sanders; or a "centrist" democrat, like Hillary Clinton.

Latest Headlines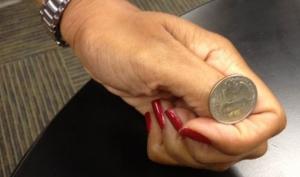 The Iowa caucus convener flipped a coin. Bernie Sanders supporters called "heads" and it landed on tails.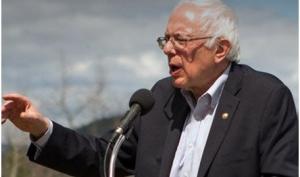 Sanders was at 61 percent support in the University of Massachusetts Lowell/7News poll, followed by Mrs. Clinton, at 30 percent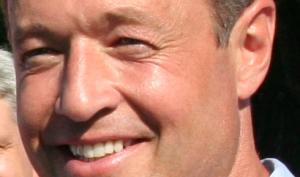 The announcement came after O'Malley barely registered in Iowa against his better-known rivals Clinton and Sanders, failing to meet already low expectations
Images of Thom
From Cracking the Code:
"No one communicates more thoughtfully or effectively on the radio airwaves than Thom Hartmann. He gets inside the arguments and helps people to think them through—to understand how to respond when they're talking about public issues with coworkers, neighbors, and friends. This book explores some of the key perspectives behind his approach, teaching us not just how to find the facts, but to talk about what they mean in a way that people will hear."
—
Paul Loeb
,
author of Soul of a Citizen
From Unequal Protection, 2nd Edition:
"Hartmann combines a remarkable piece of historical research with a brilliant literary style to tell the grand story of corporate corruption and its consequences for society with the force and readability of a great novel."
—
David C. Korten
,
author of When Corporations Rule the World and Agenda for A New Economy
From Screwed:
"Hartmann speaks with the straight talking clarity and brilliance of a modern day Tom Paine as he exposes the intentional and systematic destruction of America's middle class by an alliance of political con artists and outlines a program to restore it. This is Hartmann at his best. Essential reading for those interested in restoring the institution that made America the envy of the world."
—
David C. Korten
,
author of The Great Turning and When Corporations Rule the World
Latest From The Community
Latest Forum Posts
Latest Member Blogs
Thom Hartmann Newsletter
Don't miss out again. Receive our daily rundown of news, show highlights and random musings.
© 2016 Mythical Intelligence, inc. • Drupal site designed and maintained by
HollyIT