Nov. 2, 2010 12:28 pm

All eyes are on the mid-term elections. What's at stake for progressives? What will your COUNTRY look like on November 3rd? Tune into Free Speech TV's live election coverage starting at 8pm eastern time. I'm co-hosting from Washington DC along with Amy Goodman and Laura Flanders in New York, and David Sirota and Gloria Neal from the Free Speech TV headquarters in Denver. Free Speech TV is the nation's only independent na

Nov. 2, 2010 10:42 am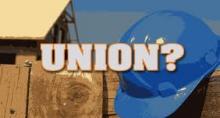 Who's screwed if the Republicans take control of Congress?

Nov. 2, 2010 9:16 am
Quote of the Day: "Impress upon children the truth that the exercise of the elective franchise is a social duty of as solemn a nature as man can be called to perform; that a man may not innocently trifle with his vote; that every elector is a trustee as well for others as himself and that every measure he supports has an important bearing on the interests of others as well as on his own. " -- Daniel Webster, The Works of Daniel Webster 1853
Election Day 2010 - Remember to Vote!!

Nov. 1, 2010 9:34 am

Oct. 28, 2010 9:15 pm
Quote of the Day: Physics is imagination in a straight jacket. ~John Moffat

Oct. 27, 2010 3:38 pm

Just how bad has it gotten for workers in our country? Imagine foreign nations outsourcing jobs to the US for, you guessed it, cheap labor. German automaker BMW announced they are opening a factory in the US and they need laborers. Answering the call, are a crowd of skilled workers with advanced degrees who have now been squeezed out of the American workforce thanks to the Chamber's outsourcing death grip on our economy. BMW is p

Oct. 27, 2010 3:27 pm
Currently Chatting

Oct. 22, 2014 3:18 pm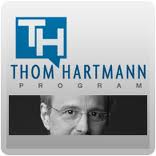 When Eric Holder eventually steps down as Attorney General, he will leave behind a complicated legacy, some of it tragic, like his decision not to prosecute Wall Street after the financial crisis, and his all-out war on whistleblowers like Edward Snowden.