Today's Radio Show

Monday-Friday
noon-3:00 pm eastern
Tune in on satellite radio at SiriusXM Progress 127
Join Thom in our chatroom during the program!

Be sure to check out our videos: CARBON, LAST HOURS & GREEN WORLD RISING - narrated by Leonardo DiCaprio
Anything Goes Friday
Call in Live!
(202) 536-2370
Daily Poll
YES! These allegations are way too serious to be ignored!
100% (14 votes)
NO! We shouldn't waste money to make criminals more comfortable.
0% (0 votes)
Total votes: 14
Thursday's TV Show

Monday-Friday
7:00 pm-8:00 pm eastern

Be sure to check out our new videos: CARBON, LAST HOURS & GREEN WORLD RISING - narrated by Leonardo DiCaprio
NEED TO KNOW: Is America 'disappearing' people? America's Lawyer Mike Papantonio, Ring of Fire Radio
SCREWED: Net Neutrality...the 11th hour - Tim Karr, Free Press
BEST OF THE REST: Your home is your prison - Maya Schenwar, Locked Down, Locked Out: Why Prison Doesn't Work and How We Can Do Better / Truthout
PLUS, Whips, chains & capitalism - Lynn Stuart Parramore, Reuters / Alternet
AND, DC's strange brew for legalization - Dr. Malik Burnett, Drug Policy Alliance
DAILY TAKE: Obamacare is not some socialist marxist leftist plot...
. . . LIVE from D.C. starting at 7pm eastern
Latest From The Big Picture
57:08
In tonight's show, host of "Ring of Fire" radio Mike Papantonio joins Thom to talk about secret interrogation sites in Chicago, the war on terror at home and Scott Walker's attack on unions.
Tim Karr, Senior Director for Strategy at Free Press talks about the FCC's decision to treat the internet as a public utility and the corporate impact. Author and Editor-in-Chief at Truthout Maya Schenwar talks over incarceration in America and the growing prison problem. Lynn Stuart Parramore, Editor at AlterNet & Reuters, tells us what "Fifty Shades of Grey" is really about. Dr. Malik Burnett of Drug Policy Alliance talks legal weed in DC and the future of pot in the U.S.
Thom gives his Daily Take – Republicans invented Obamacare 40 years ago, plus Your Take My Take Live, The Good The Bad and The Very Very Ugly, and Green Report.
Feb. 27, 2015 7:18 am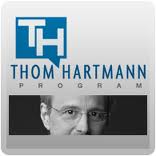 When he was elected, President Obama told us to push him. Well, it looks like we may have pushed hard enough when it comes to the Keystone XL pipeline.