Today's Radio Show

Monday-Friday
noon-3:00 pm eastern
Tune in on satellite radio at SiriusXM Progress 127
Join Thom in our chatroom during the program!

Be sure to check out our videos: CARBON, LAST HOURS & GREEN WORLD RISING - narrated by Leonardo DiCaprio
Hour Three: Renegade farmers & the future of food - Liz Carlisle, Lentil Underground / Center for Diversified Farming Systems-UC Berkeley
Call in Live!
(202) 536-2370
Daily Poll
YES! The Syriza party wants to renegotiate Greek-Eurozone debt at any cost.
75% (6 votes)
NO! The new government will reach an agreement to stay in the Eurozone.
25% (2 votes)
Total votes: 8
Friday's TV Show

Monday-Friday
7:00 pm-8:00 pm eastern

Be sure to check out our new videos: CARBON, LAST HOURS & GREEN WORLD RISING - narrated by Leonardo DiCaprio
NEED TO KNOW: Greek anti-austerity vote wins election - Dr. Richard Wolff, Democracy At Work
SCREWED: North Dakota pipeline poisons water - Tyson Slocum, Public Citizen's Energy Program
PLUS, SCOTUS reviewing lethal injection - Mike Farrell, Actor/Activist & Humanitarian / Death Penalty Focus

BEST OF THE REST: NY Times confesses how they failed after 9/11 - Norman Solomon, Roots Action / Institute for Public Accuracy / War Made Easy
EVERYTHING YOU KNOW IS WRONG: The right's home school conspiracy - Frank Schaeffer, Why I am An Atheist Who Believes In God
DAILY TAKE: TPP...cement shoes & into the river for the middle class
. . . LIVE from D.C. starting at 7pm eastern
Latest From The Big Picture
57:22
In tonight's show, Thom talks Greece elections and the future of the Eurozone with Dr. Richard Wolff, economist and author Democracy at Work.
Tyson Slocum, Director of Public Citizen Energy Project talks about the 3 million gallon N. Dakota oil drilling waste spill, Montana leak, and the Keystone XL pipeline.
Normon Solomon, Co-founder of RootsAction.org and Executive Director at the Institute for Public Accuracy talks to Thom about former CIA employee Jeffrey Sterling's espionage conviction. Author Mike Farrell talks about the Supreme Court taking up Oklahoma's lethal injection case. Frank Schaeffer, author of Why I am An Atheist Who Believes in God, talks about homeschooling and its future in American education.
Thom concludes with his daily take on the proposed Trans-Pacific Trade Partnership (TPP) Why it will sink the middle class.
Jan. 26, 2015 12:21 pm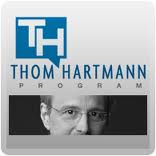 Six years into his presidency, President Obama is now taking heat from a surprising place: congressional Democrats, who are lining up against his plan to force the Trans-Pacific-Partnership, or TPP, through congress without any debate whatsoever.