Latest Headlines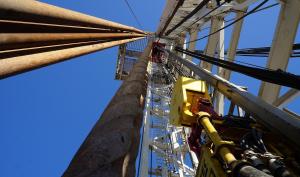 And in 2041, the Antarctica could be opened up just as the Arctic has been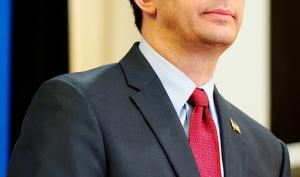 It's not just the southern border: Wisconsin Gov. Scott Walker says it's "legitimate" to discuss building a wall separating the United States from Canada, as well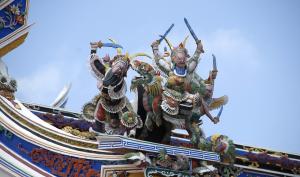 Malaysia's ethnic groups, and thus Malaysia itself, are looking more and more divided
Today's Radio Show

Monday-Friday
noon-3:00 pm eastern
Tune in on satellite radio at SiriusXM Progress 127
Be sure to join Thom in our chatroom during the program!

Our newest video is here! Watch RESTORATION - plus check out CARBON, LAST HOURS & GREEN WORLD RISING - narrated by Leonardo DiCaprio & Thom Hartmann, directed by Leila Conners
We're Back!!
Hour One: Koch and Trump Castrate Bush
Hour Two: The Risk...China vs. the West - Economist Dr. Richard Wolff, Democracy at Work
Hour Three: Has America Become Too P.C.? Neil McCabe, One America News Network
Call in Live!
(202) 536-2370
Daily Poll
HELP! It would let him speak directly to the American people.
100%
HURT! It would force Democrats to attack each other.
0%
Monday's TV Show

Monday-Friday
7:00 pm-8:00 pm eastern

Big Picture Politics Panel:
Jennifer Kerns, Contributor-Washington Times and The Blaze
George Landrith, President-Frontiers of Freedom
Ari Rabin-Havt, Host-The Agenda 6-9AM ET Weekdays on SiriusXM Progress 127 / Co-Author-The Benghazi Hoax

75 Former Members of Congress Urge Support for Iran Deal
Congresswoman Elizabeth Holtzman (D-NY, 16th District)

104 People Killed By Police...Just Last Month
Ron Hampton, former Executive Director of National Black Police Association (& a former D.C. police officer) / Board Member-Institute of the Black World

Daily Take - Thomas Edison Was Right About Solar Power
. . . LIVE from D.C. starting at 7pm eastern
Latest From The Big Picture
06:47
Dr. David Walters, U.S. Geological Survey (USGS). the Grand Canyon is known around the world for it's remote beauty and being an iconic feature of the American West. But new research shows that there's something foul in the water of this natural wonder. We'll be talking about what's polluting the Colorado River
For more information on the stories we've covered visit our websites at thomhartmann.com - freespeech.org - and RT.com. You can also watch tonight's show on Hulu - at Hulu.com/THE BIG PICTURE and over at The Big Picture YouTube page. And - be sure to check us out on Facebook and Twitter!
Sep. 1, 2015 1:51 pm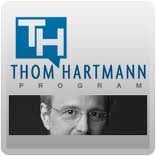 Famed inventor Thomas Edison brought us electric lights, phonographs, movies, and even the first research and development laboratory.

But in 1931, he also was one of the first promoters of renewable energy - especially solar.