Today's Radio Show

Monday-Friday
noon-3:00 pm eastern
Tune in on satellite radio at SiriusXM Progress 127
Join Thom in our chatroom during the program!
Missed the live program?
Subscribe to Thom's podcast
Coming up today on The Thom Hartmann Program - Your Home for the Resistance:
- Trump's Budget: MAJOR Slashes to Social Safety Net - What For??? Military? Border Wall? Billionaires? Neil McCabe, Breitbart News
- Are Right Wing Authoritarian Supremacy & Right Wing Authoritarian Islam the Same Thing?
- Trump Doesn't Care About Workers…Carrier Sending More Jobs Overseas...
...LIVE from Washington, DC starting at 12pm Eastern...
Call in Live!
(202) 808-9925
Monday's TV Show

Monday-Friday
7:00 pm-10:30 pm eastern
Be sure to join Thom in our chatroom during the program!

Our newest video is here! Watch RESTORATION - plus check out CARBON, LAST HOURS & GREEN WORLD RISING - narrated by Leonardo DiCaprio & Thom Hartmann, directed by Leila Conners
THE BIG PICTURE: Trump's Secret Plan to Sabotage Obamacare...
BIG PICTURE INTERVIEW: Trump Should Not Strengthen U.S., Saudi Ties - Medea Benjamin, CODEPINK/Global Exchange/Kingdom of the Unjust: Behind the U.S.-Saudi Connection
BIG PICTURE PANEL: How Trump Plans to Sabotage Healthcare
- Alex Lawson, Social Security Works
- Audrey Henson, College to Congress
BIG PICTURE FACT: The #1 State for Renewables
…LIVE from Washington, DC starting at 7pm Eastern…
Latest From The Big Picture
00:15
Big Picture Fact Of The Day...
For more information on the stories we've covered visit our websites at thomhartmann.com - freespeech.org - and RT.com. You can also watch tonight's show on Hulu - at Hulu.com/THE BIG PICTURE and over at The Big Picture YouTube page. And - be sure to check us out on Facebook and Twitter!
May. 22, 2017 3:00 pm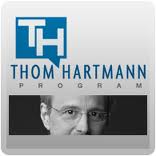 As the explosive allegations against Donald Trump pile up, is impeachment now a real possibility?

Even as he headed to Saudi Arabia for his first foreign trip as commander-in-chief, Donald Trump couldn't escape the growing stench of scandal surrounding his administration.