Today's Radio Show

Monday-Friday
noon-3:00 pm eastern
Tune in on satellite radio at SiriusXM Progress 127
Join Thom in our chatroom during the program!
Missed the live program?
Subscribe to Thom's podcast
Coming up today on The Thom Hartmann Program - Your Home for the Resistance:
Call in Live!
(202) 808-9925
Daily Poll
Very Very Soon
30%
Not Until After Tax Cuts For Rich People
40%
Never & He'll Be ReElected
30%
Latest Videos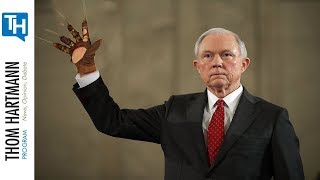 02:07
Thom learns of Jeff Sessions's nightmarish plan to come after medical marijuana patients.
Aug. 16, 2017 2:50 pm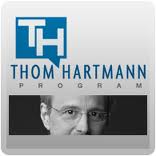 Why is it that the president and the vast majority of Republican elected officials are refusing to refer to the white Christian neo-nazis who committed mayhem and murder and, yes, terrorism, as exactly what they are? Why the false equivalence suggesting that antifascists and peace protesters are the same as Nazis and Klan members?