---
---
Become a Thom Supporter and Help Us Keep Our Non-Profit Stations
on the Air
Patreon support is used to fund the cost of providing the program to the non-profit community radio and TV sectors.


Sign by up clicking here
Our Latest Members Only Rant Video:
The Real Looters


Looting is on the mind of every news pundit, but what about the real looting?



Today's Radio Show

Monday-Friday
noon-3:00 pm eastern
Tune in on satellite radio at SiriusXM Progress 127
Call in Live!
(202) 808-9925

This Week on the
Science Revolution
Why Are the Authoritarians Harming and Killing More People in the Pandemic?
On this weeks Science Revolution - How do we stop authoritarians, like Trump and Bolsonaro from killing more people in our pandemic? Trump and Bolsonaro, presidents of the United States and Brazil, are essentially refusing to do anything consequential about an epidemic that is killing massive numbers of their own countries' citizens. Plus- Bill Freese with the Science Policy Analyst-Center for Food Safety, is here on the newly finalized federal regulations on GMOs. Beyond Nuclear's Paul Gunter also drops by on how America is unprepared for a nuclear accident during this pandemic. Tune in!
Listen Here & Subscribe - The Science Revolution w/Thom Hartmann on Apple Podcasts
Jun. 4, 2020 4:26 pm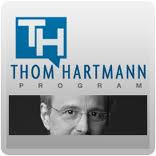 Today is the anniversary of the Chinese government crushing popular dissent at Tiananmen Square.
This anniversary is happening in the midst of a week in which the President of the United States has militarized Washington DC and is calling for the crushing of dissent here in the United States.
Latest Article

May. 28, 2020 10:27 am
by Thom Hartmann
May 28, 2020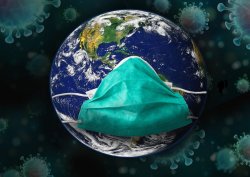 Every advanced democracy in the world has its coronavirus epidemic largely under control except the United States. And we're on the verge of melting down again because a substantial minority of Americans simply don't know the basic science of how an epidemic works and why wearing masks is part of breaking the epidemic chain.