ADHD De complete gids voor kinderen en volwassenen
Oct. 27, 2007 1:40 pm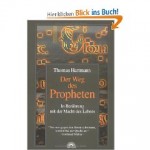 Click here to buy it online.
Sep. 17, 2020 4:43 pm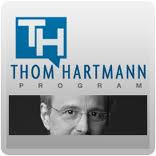 Although they haven't yet publicly acknowledged it in such stark terms, it's clear now that the Trump administration has decided pursue a herd immunity strategy to deal with the coronavirus.
Trump's new White House advisor on coronavirus, Scott Atlas, has said it on numerous occasions in multiple venues, and now our Attorney General, Bill Barr, is trying to argue that lockdowns to prevent the spread of the virus are as bad as slavery. Trying to achieve herd immunity in the United States against the coronavirus, assuming it's even possible, would involve between two and 6 million Americans dying.
Images of Thom
From Cracking the Code:
"No one communicates more thoughtfully or effectively on the radio airwaves than Thom Hartmann. He gets inside the arguments and helps people to think them through—to understand how to respond when they're talking about public issues with coworkers, neighbors, and friends. This book explores some of the key perspectives behind his approach, teaching us not just how to find the facts, but to talk about what they mean in a way that people will hear."
—
Paul Loeb
,
author of Soul of a Citizen
From Screwed:
"Hartmann speaks with the straight talking clarity and brilliance of a modern day Tom Paine as he exposes the intentional and systematic destruction of America's middle class by an alliance of political con artists and outlines a program to restore it. This is Hartmann at his best. Essential reading for those interested in restoring the institution that made America the envy of the world."
—
David C. Korten
,
author of The Great Turning and When Corporations Rule the World
From Screwed:
"I think many of us recognize that for all but the wealthiest, life in America is getting increasingly hard. Screwed explores why, showing how this is no accidental process, but rather the product of conscious political choices, choices we can change with enough courage and commitment. Like all of Thom's great work, it helps show us the way forward."
—
Paul Loeb
,
author of Soul of a Citizen and The Impossible Will Take a Little While
Thom Hartmann Newsletter
Don't miss out again. Receive our daily rundown of news, show highlights and random musings.
© 2020 Mythical Intelligence, inc.
Drupal site designed and developed by
HollyIT