Unser ausgebrannter Planet
Oct. 31, 2007 1:47 pm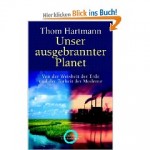 Von der Weisheit der Erde und der Torheit der Moderne
Click here to buy it online.
May. 29, 2020 4:33 pm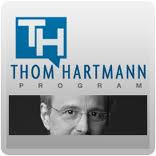 Donald Trump wants to go after social media because Twitter pointed out one of his lies. And, in fact, social media has done a lot of damage to America and the American body politic, with the most visible example being it's help in putting Donald Trump in the White House in 2016.
Images of Thom
From Screwed:
"Once again, Thom Hartmann hits the bull's eye with a much needed exposé of the so-called 'free market.' Anyone concerned about the future of our nation needs to read Screwed now."
—
Michael Toms
,
Founding President, New Dimensions World Broadcasting Network and author of A Time For Choices: Deep Dialogues for Deep Democracy
From Screwed:
"Hartmann speaks with the straight talking clarity and brilliance of a modern day Tom Paine as he exposes the intentional and systematic destruction of America's middle class by an alliance of political con artists and outlines a program to restore it. This is Hartmann at his best. Essential reading for those interested in restoring the institution that made America the envy of the world."
—
David C. Korten
,
author of The Great Turning and When Corporations Rule the World
From Cracking the Code:
"No one communicates more thoughtfully or effectively on the radio airwaves than Thom Hartmann. He gets inside the arguments and helps people to think them through—to understand how to respond when they're talking about public issues with coworkers, neighbors, and friends. This book explores some of the key perspectives behind his approach, teaching us not just how to find the facts, but to talk about what they mean in a way that people will hear."
—
Paul Loeb
,
author of Soul of a Citizen
Thom Hartmann Newsletter
Don't miss out again. Receive our daily rundown of news, show highlights and random musings.
© 2020 Mythical Intelligence, inc.
Drupal site designed and developed by
HollyIT