On the Program - Feb 11 2008
Feb. 11, 2008 7:41 am
Hour One - Guest: Larisa Alexandrovna www.rawstory.com  Topic: CBS "60 Minutes" caves to White House pressure on Siegelman story
Hour Two - Guest: Matt Rothschild www.theprogressive.org/mag Topic: Exclusive! The FBI Deputizes Business
Hour Three - Guest: Professor Peter Swire www.peterswire.net Topic: Bush Administration Plans To Install Black Box Sensors On Private-Sector Computer Networks
Nov. 14, 2019 4:26 pm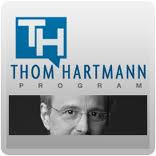 There is a very simple reason why some Republicans participated in the impeachment proceedings against Richard Nixon, but none have so far broken ranks against Trump. That reason is the US Supreme Court.
Latest Headlines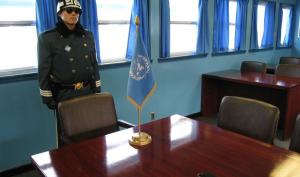 There were conflicting reports on Sunday regarding a recent proposal for United States-North Korea peace talks which was allegedly made before North Korea"s recent nuclear test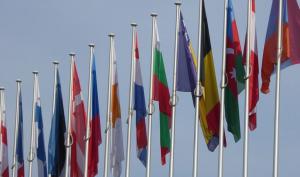 Bloomberg said on Monday the pound had sustained its biggest fall against the dollar in 11 months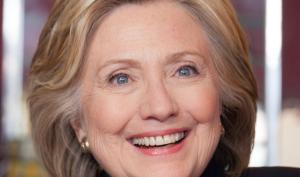 Hillary Clinton believes both Republican candidates Donald Trump and Ted Cruz "missed the mark" with their approach to the Israel-Palestinian Arab conflict
Images of Thom
From The Thom Hartmann Reader:
"In an age rife with media-inspired confusion and political cowardice, we yearn for a decent, caring, deeply human soul whose grasp of the problems confronting us provides a light by which we can make our way through the quagmire of lies, distortions, pandering, and hollow self-puffery that strips the American Dream of its promise. How lucky we are, then, to have access to the wit, wisdom, and willingness of Thom Hartmann, who shares with us here that very light, grown out of his own life experience."
—
Mike Farrell
,
actor, political activist, and author of Just Call Me Mike and Of Mule and Man
From Cracking the Code:
"No one communicates more thoughtfully or effectively on the radio airwaves than Thom Hartmann. He gets inside the arguments and helps people to think them through—to understand how to respond when they're talking about public issues with coworkers, neighbors, and friends. This book explores some of the key perspectives behind his approach, teaching us not just how to find the facts, but to talk about what they mean in a way that people will hear."
—
Paul Loeb
,
author of Soul of a Citizen
From Screwed:
"Thom Hartmann's book explains in simple language and with concrete research the details of the Neo-con's war against the American middle class. It proves what many have intuited and serves to remind us that without a healthy, employed, and vital middle class, America is no more than the richest Third World country on the planet."
—
Peter Coyote
,
Actor and author of Sleeping Where I Fall
Thom Hartmann Newsletter
Don't miss out again. Receive our daily rundown of news, show highlights and random musings.
© 2019 Mythical Intelligence, inc.
Drupal site designed and developed by
HollyIT