Jun. 14, 2009 6:57 pm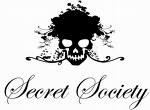 What would you do if you received a post-dated check for $100.000 and a suicide note? Would you call the cops or hang on it a check? It happened for real.
Hour One - Ralph Nader www.nader.org on the future of the Federal Reserve
Hour Two - William Spademan www.commongoodbank.com is here - If we blew up our banking system and started over - this is what we'd do.
Hour Three - "Everything You Know is Wrong...was David Carradine murdered by a secret society?" Media psychologist James Hirsen guests with Thom www.leftcoastreport.com
Geeky Science Rocks!