July 11-13: At Netroots Nation

The Hidden History of Guns and the 2nd Amendment Book Tour Is Coming...
​
​
Saturday, June 22: Los Angeles, CA 3:00pm - KPFK Speaker Series: Thom Hartmann (Stephanie Miller will be joining Thom) on The Hidden History of Guns

. UCLA Dodd Hall 147, 315 Portola Plaza, Los Angeles - Get tkts here

https://www.facebook.com/events/2263735727213646/

Sunday, June 23: SEATTLE, WA

7:30pm


Location: Town Hall, 1119 8th Ave, Seattle (West Entrance) w/Elliott Bay Book Company

Tuesday, June 25: SAN FRANCISCO, CA

7:00pm


Location: First Church, 2345 Channing Way, Berkeley w/The Booksmith
Here's the Facebook event:https://www.facebook.com/events/2418269571727663/And here's the link to purchase tickets: https://hiddenhistoryofguns.bpt.me/

Friday, June 28: CHICAGO, IL

7:00pm


Location: Frugal Muse, 7511 Lemont Rd. #146 (Chestnut Court Shopping Center), Darien

Saturday, June 29: MINNEAPOLIS, MN

7:00pm


Location: Common Good Books, 38 S. Snelling Ave, St. Paul

Friday, July 12: PHILADELPHIA, PA 4:15pm - At Netroots Nation
Location: PA Convention Center, 1101 Arch Street, Philadelphia, PA
Become a Thom Supporter- Click the Patreon button
I Caught You Doing Something Right - Get a FREE!! Pigeon T-Shirt

Jun. 9, 2010 8:34 am
S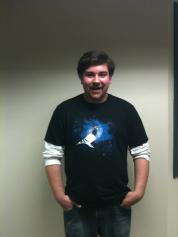 o often we catch people doing things wrong but really the best way to motivate people and to create a positive world view that gets people active is the catch people doing something right. Thom would like you to catch someone in your family, community or life doing something right. Did your local politician legislate in favor the citizens instead of "big money?" Did your child or parent show up at the local Democratic or Green Party and make a difference? Did a local journalists do an investigative story that helped the community? We are going to choose one comment on the "I Caught You Doing Something Right" message chain and they will receive our "limited edition" Pigeon T-Shirt pictured here. Besides The Thom Hartmann staff - this is it! ONE!! In order to win - you have to be signed up for our FREE Newsletter which includes "our stack" every article and bumper music from each day. We'll Choose on Friday, June 30th. So...Tag, You're it!