Should Violent War Game Videos Be Regulated Just Like Hard Core Pornography?

Aug. 17, 2010 8:12 am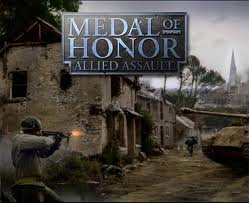 A new video game set in modern-day Afghanistan coming out in October simulates war. The game's multi-player format allows some gamers to be in the role of the Taliban, while others play the part of the coalition forces. Karen Meredith, whose son died in Afghanistan, told Fox News, "My son didn't get to start over when he was killed. His life is over, and I have to deal with this every day...it's just not a game." Jim Sterling, a writer at gamer website Destructoid thinks the war game is fine, "No, war is not a game. But games about war...they are games. Nobody made Meredith's son become a soldier just like nobody will make Meredith buy Medal of Honor." Now you can blast to smithereens allied troops while news filters through on your radio or TV of another young soldier killed by a car bomb. This new Afghanistan war game raises two questions. The first, of course, is whether it's appropriate for a major corporation to be giving our children an opportunity to play the role of Taliban killing American soldiers. The second and larger issue, is whether these games of violence - which were first developed three decades ago by the US military to help train US soldiers learn to overcome the cultural prohibition against killing - should be considered as neurologically dangerous to young and developing minds as hard core pornography. Just as with pornography's influence on young people, there is conflicting science on both sides of the argument. But in the face of this uncertainty, shouldn't we regulate games that teach and show murder and violence the same way we regulate actual and even cartoon depictions of explicit sexual behavior?